ABOUT OUR COMMITMENT TO DISASTER RELIEF AND PREPAREDNESS
We have a long-standing commitment to supporting our neighbors during times of need – dating back to 1906 when Adolphus Busch first supported the relief efforts of the Red Cross.
Today, we continue this commitment by periodically pausing beer production in our Fort Collins, CO, and Cartersville, GA breweries to apply our production and logistics expertise to can clean, safe drinking water that is ready to distribute when disaster strikes.
Since the inception of our emergency drinking water program in 1988, Anheuser-Busch and our wholesaler partners have worked alongside the American Red Cross to provide emergency drinking water to U.S. communities affected by natural disasters and other crises.
In 2019, we also teamed up with the National Volunteer Fire Council (NVFC) to support volunteer firefighters battling wildfires across the country and provide critical hydration to those volunteering to put their lives on the line.
To date, we have produced and distributed more than 90 million cans of emergency drinking water to communities across the country in support of volunteer fire departments and disaster relief efforts.
Learn more about Anheuser-Busch's work with our wholesaler partners and the American Red Cross to help American communities when a natural disaster strikes:
We also recognize the importance of disaster preparedness and know that we can all do our part to prepare the communities where we live, work and play.
In honor of National Preparedness Month in 2021, we were proud to partner with American Humane and the American Red Cross to expand distribution of our emergency drinking water to pet shelters and leverage our reach to share preparedness resources focusing on educating people on how to be prepared for themselves and their pets in times of disaster.
From the production capabilities in our breweries to our expansive network of wholesaler partners and collective logistics expertise, our emergency drinking water program is built on a foundation of preparedness. Rather than waiting for disaster to strike, we prepare throughout the year, leveraging our core capabilities for good to ensure we always stand ready to help support those in need.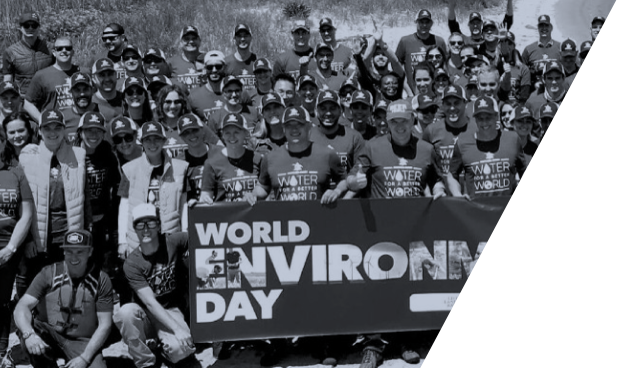 STAY UPDATED!
As we write the next chapter in Anheuser-Busch's great story, we want to stay in touch with you!
SIGN UP HERE