BUILDING AN AMERICAN ICON


When Anheuser-Busch was founded in the 1850s, it started as a small neighborhood brewery. Through the combined efforts of Eberhard Anheuser, Adolphus Busch, and thousands of employees, our brewery quickly transformed from a local fixture into a national presence.


Today, we employ thousands of people nationwide, all united by a deep passion for dreaming big and supporting the communities that we call home.
FOR THE LOVE OF LAGER
The introduction of lager beer to the United States by German immigrants during the mid-19th century forever changed the landscape of the brewing industry. As lager became the most popular style of beer, we pioneered the use of new technologies allowing consumers across America to enjoy beers like Michelob, Faust, and Budweiser. Our time-honored traditions of brewing the highest quality beer while constantly innovating has pushed the future of our industry forward.
In the mid-1800s, the population of St. Louis exploded as a large wave of German immigrants settled in the city. One of the principal industries that Germans brought to St. Louis was brewing. These German brewers introduced a style of beer popular in Germany, but relatively unknown in the United States: lager beer.
Eberhard Anheuser From Soap to Beer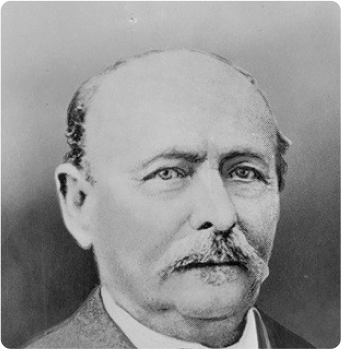 Eberhard Anheuser — a German soap maker who would go on to own the largest soap and candle company in St. Louis — emigrated to Missouri in 1843.
Although he had no brewing experience, Eberhard became part owner of the Bavarian and by 1860 had bought out the other investors, changing the brewery's name to E. Anheuser & Co.
MARKETING THROUGH THE AGES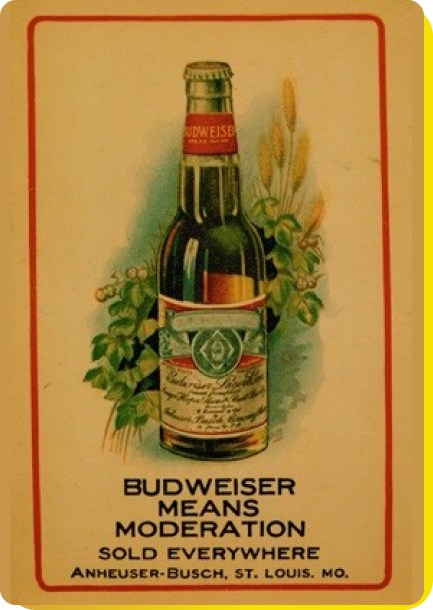 Our first responsible drinking message dates back more than 100 years. Today, our commitment to responsible drinking and making every experience with beer a positive one remains the same. From safe rides to safe roads, we are proud to do our part.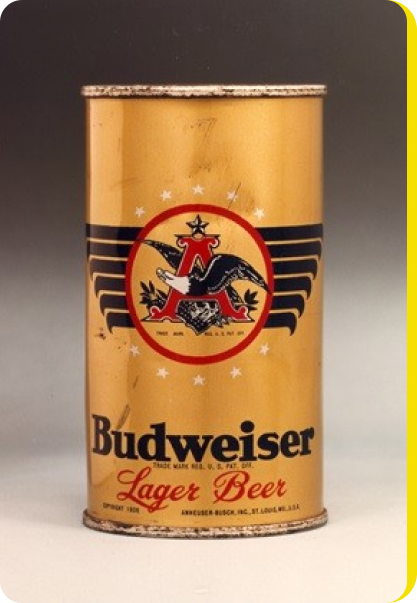 Our willingness to adapt and implement new technologies is a critical chapter in our history. The introduction of Budweiser cans in 1936 exemplified this tradition and created a legacy that continues to be celebrated at each one of our breweries.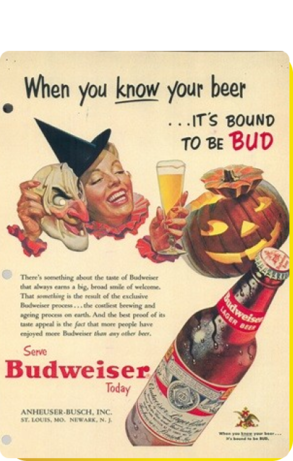 Our customers are at the heart of everything we do, especially when it comes to marketing and advertising. As an industry leader, we are inspired to take part in conversations and celebrate the cultural moments happening every day.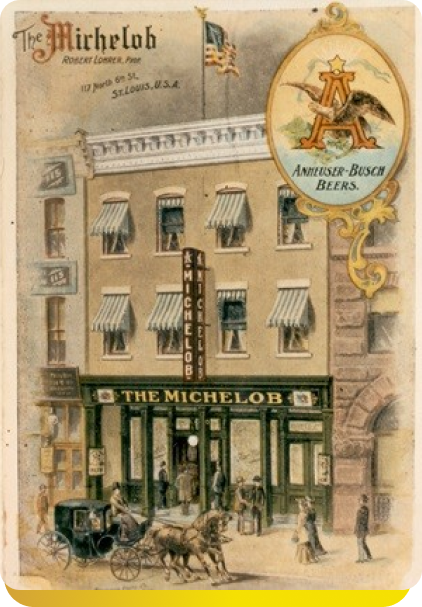 Although Budweiser is one of the most iconic brands in the world, we have proudly brewed a diverse portfolio for more than a century. By 1900, we were producing 17 different products to meet the taste of our customers— for every occasion.