For more than 165 years, Anheuser-Busch and our brands have proudly been there for the times that matter. We leverage our unique capabilities and footprint of more than 100 facilities across 24 states to take an active role in supporting our communities across the country.
INVESTING IN OUR PEOPLE, COMMUNITIES AND OPERATIONS
As the country's largest brewer and leading American manufacturer, we are doing our part to support the more than 2.4 million jobs related to the beer industry by investing more than $1 billion over the past two years in our work and workplaces to drive economic prosperity in communities across the U.S. This investment across 26 states will expand our U.S. operations, enable sustainable innovations, stimulate economies and strengthen our connection to communities across the nation.
OUR IMPACT DOES NOT STOP THERE
Investing in our work and workplaces is just one part of our ongoing commitment to moving our country and our communities forward. Our focus on investing in sustainable brewing practices, our efforts to support the bar and restaurant community, and an enduring commitment to sourcing our ingredients from more than 700 American farms help to protect the livelihoods of those across our entire supply chain—from farmers and factory workers to bartenders and truck drivers.
NOW IS THE TIME TO DREAM BIG
As the country's leading brewer, we are uniquely positioned to leverage and maximize our unique relationships and capabilities to make a positive impact on our communities, our planet and our people. We take this responsibility seriously and are committed to doing our part. We dream big to create a future that everyone can celebrate, and everyone can share. Here's to a future with more cheers.
AT A GLANCE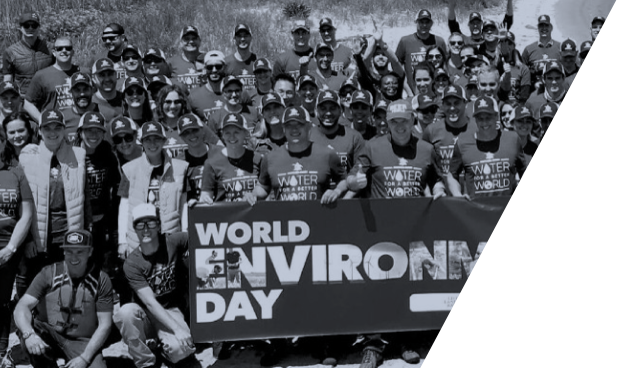 STAY UPDATED!
As we write the next chapter in Anheuser-Busch's great story, we want to stay in touch with you!
SIGN UP HERE