Anheuser-Busch Announces $22.5M Investment in Houston Brewery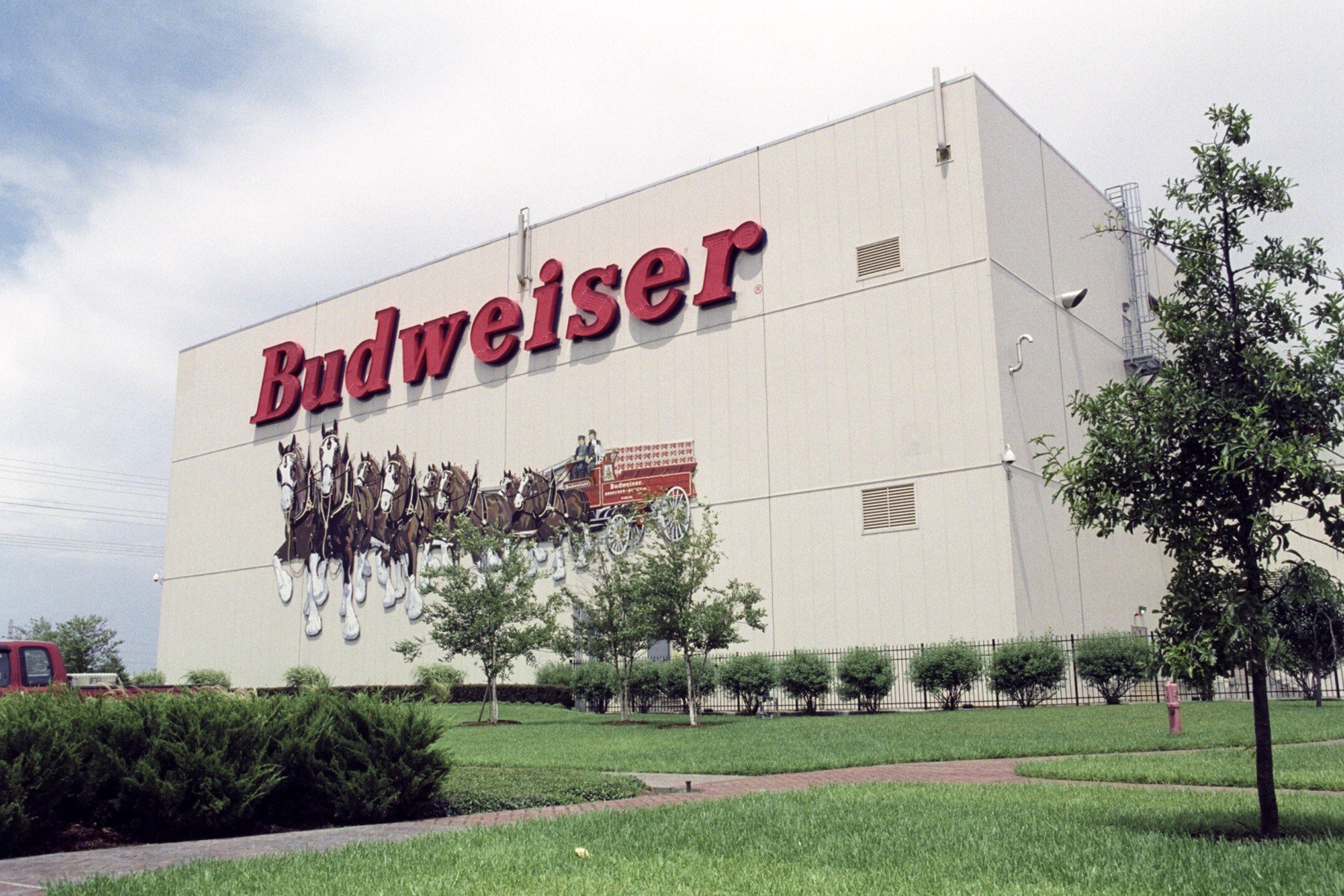 Investment Underscores Company's Commitment to Employees, Community and Quality
Houston, TX – August 29, 2023 – Today, Anheuser-Busch is announcing a $22.5 million investment in its Houston brewery, which includes upgrades to the facility's internal systems to enhance workplace safety and improve brewery efficiency. Anheuser-Busch has a long history of commitment to being a strong partner to the communities it calls home, and these upcoming local investments reflect the brewer's dedication to delivering the highest-quality beer and other beverages to consumers while driving economic prosperity around the country.
"Investing in our people and in our communities to drive economic prosperity is part of who we are," said Brendan Whitworth, CEO of Anheuser-Busch. "We're excited that this $22 million investment will improve the work environment for our frontline employees while also serving as engine of economic growth for Houston and surrounding areas. We're proud to reinforce our decades-long dedication to our employees and communities through continued investments in our facilities across the country."
"I am pleased to see Anheuser-Busch's investment in the Houston brewery and the support for the hardworking Texans employed by the company," said U.S. Representative Dan Crenshaw (R-TX-02). "U.S. manufacturers continue to generate economic activity in Texas and beyond. Manufacturers in the beer industry alone create $34 billion in economic impact and more than 200,000 jobs in Texas."
Anheuser-Busch has been a member of the Houston community for almost 60 years, and the brewer continues to reiterate its commitment through ongoing investments like this one. Last year, the brewer implemented water reuse technology at the Houston brewery to reclaim more than 100 million gallons of water each year. Building on this success with the addition of the most efficient cooling system will help the company continue to make great beer for all Americans to enjoy.
"The upgrade to our cooling system will enable us to stay at the forefront of brewery safety and efficiency standards," said Ryan Hudgins, General Manager, Anheuser-Busch Houston Brewery. "By transitioning to this new system, we not only have a positive impact on employees, but also conserves resources for the local Houston community."
The $22.5 million investment includes an upgrade to the Houston brewery's cooling system, improving workplace safety and reducing electricity consumption by 2,180,000kwh per year. To equip the brewery with a modern, highly efficient system, the existing cooling system will be completely removed and repositioned to ensure improved functionality. A free-standing structure will also be added to house the evaporative condensers. The Houston brewery's new cooling system will be fully operational by Q4 2023.
This investment builds on the success of the brewers' capital expenditure program, which included an investment of $1 billion over two years in 2021 to help accelerate the nation's recovery following the pandemic and drive economic prosperity in the communities where the brewer operates. Across the United States, Anheuser-Busch operates more than 120 facilities, including 12 flagship breweries, 14 agricultural facilities, and 19 craft partner breweries, across 24 states. In Texas, more than 1,000 people work in Anheuser-Busch's facilities and nearly 6,000 are a part of the larger Anheuser-Busch distributor family. Anheuser-Busch's work in Texas creates more than $1.4 billion in capital investments, significantly contributing to the state's economic growth.
For more on Anheuser-Busch's economic impact visit www.anheuser-busch.com/community/economic-impact or follow Anheuser-Busch on LinkedIn, Twitter, Facebook, and Instagram.
###
ABOUT ANHEUSER-BUSCH
At Anheuser-Busch, our purpose is to create a future with more cheers. We are always looking to serve up new ways to meet life's moments, dream big to move our industry forward, and make a meaningful impact in the world. We hope to build a future that everyone can celebrate, and everyone can share. For more than 165 years, Anheuser-Busch has carried on a legacy of brewing great-tasting, high-quality beers that have satisfied beer drinkers for generations. Today, we own and operate more than 120 facilities, including breweries, wholesaler distribution centers, agricultural facilities and packaging plants, and have more than 18,000 colleagues across the United States.
We are home to several of America's most loved beer and beyond beer brands, including Michelob ULTRA, Cutwater Spirits, Stella Artois, Budweiser and Bud Light as well as a number of regional brands that provide beer drinkers with a choice of the best-tasting craft beers in the industry. From responsible drinking programs and emergency drinking water donations to industry-leading sustainability efforts, we are guided by our unwavering commitment to supporting the communities we call home. For more information, visit www.anheuser-busch.com or follow Anheuser-Busch on LinkedIn, Twitter, Facebook and Instagram.
Press Contacts
Media@anheuser-busch.com is a single point of contact for journalists. If you are a member of the press and have an exclusively news-related inquiry, please direct it to this address. For other questions or requests, please click here.