Anheuser-Busch and Anheuser-Busch Foundation Celebrate St. Louis Heritage with New Brewing Competition Benefiting Local Non-Profit Partners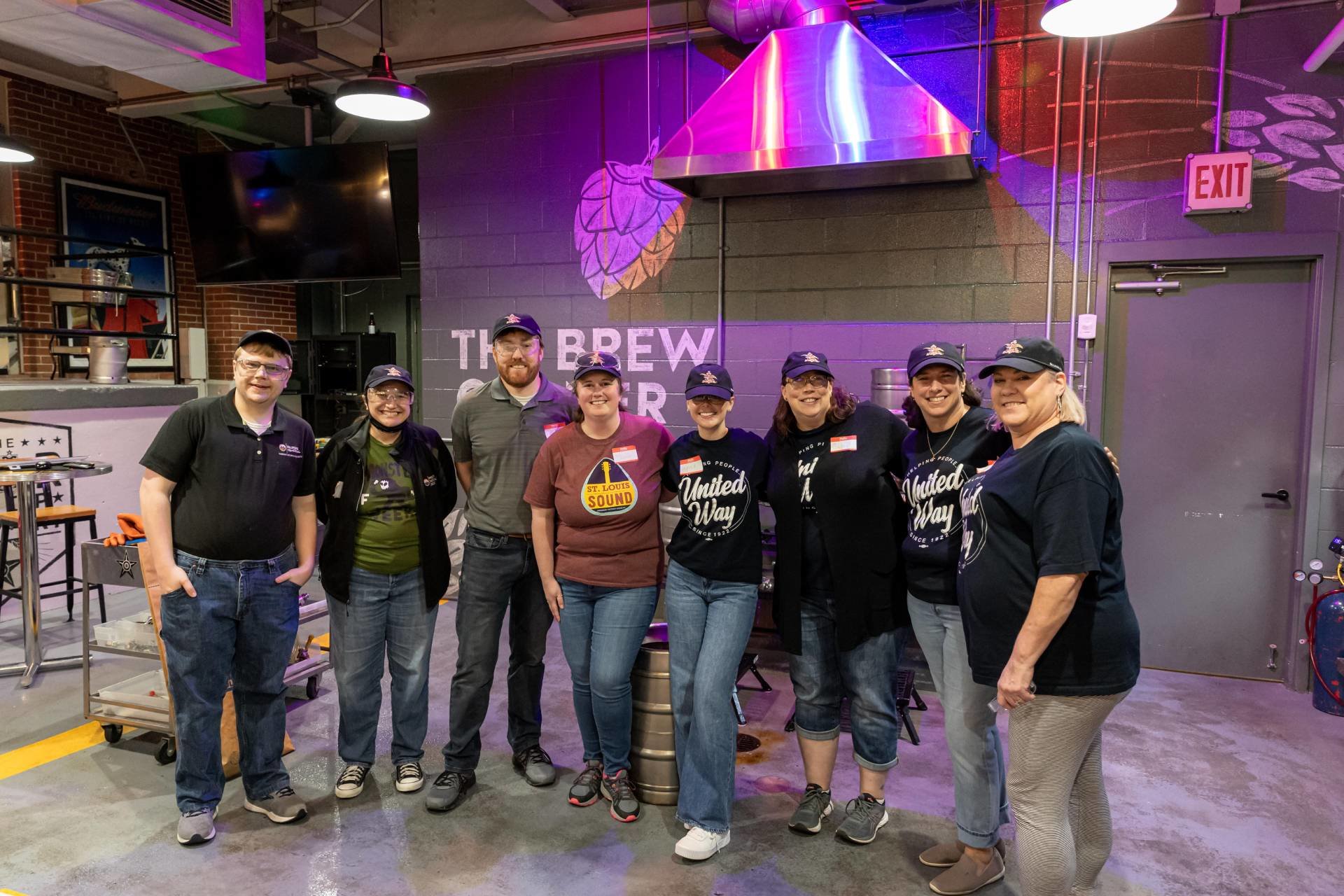 Anheuser-Busch teams up with four non-profit partners – 100 Neediest Cases, St. Louis Area Foodbank, LifeWise StL and Missouri Historical Society – to support the work of local charities and spread the spirit of giving during the holidays.
ST. LOUIS, MISSOURI – November 16, 2022 – In celebration of Anheuser-Busch's commitment to making a positive impact in the places where we live and work, the brewer is holding a friendly brewing competition that will benefit four of its St. Louis non-profit partners this holiday season.
"As the country's largest brewer, we are uniquely positioned to work with our partners to strengthen our hometown community of St. Louis as we have done for the past 165 years," said Colleen Lucas, Vice President of Community Impact at Anheuser-Busch . "This year, we're excited to take our commitment to the next level alongside local non-profit partners by hosting a light-hearted competition that will unite our neighbors, encourage the spirit of giving, and create a future with more cheers."
In September, four local nonprofits teamed up to brew historical recipes from the Anheuser-Busch archives at the brewer's Star Shop brewery in St. Louis. Representatives from 100 Neediest Cases and the Missouri Historical Society united to brew a lager from an original 1884 recipe, while directors of the St. Louis Area Foodbank and LifeWise StL joined forces to brew a recipe from 1896.
The unique brews will be judged by a panel of beer industry experts and local leaders who will choose the winning brew. Both brews will be judged based on their aroma, appearance, flavor, mouthfeel and overall ability to embody the taste profile outlined in the original recipes. The winning non-profit pair will receive a $40,000 donation from the Anheuser-Busch Foundation to support the organizations' missions and brighten the holiday season for families and individuals in the St. Louis region. The second-place team will receive a $20,000 donation. Both donations will be split evenly between the non-profit teams.
To recognize the work of its non-profit partners, Anheuser-Busch will announce the winning brewing pair during a special thank you reception where the brews will be available on draught.
The company's 37th-annual Brewery Lights will also return to the St. Louis Brewery every Thursday through Sunday starting tomorrow, Nov. 17 through Dec. 30. Guests are invited to stroll down Pestalozzi Street and experience a reimagined Brewery Lights tradition that includes more than a million twinkling lights and a host of family-friendly activities and private, VIP experiences.
The brewer's Warm Springs Ranch in Boonville, Missouri will also be inviting visitors to make a reservation to spend their "Holidays with the Clydesdales" by exploring the beautifully lit barn and festively decorated facility every Thursday through Sunday starting Nov. 25 through Dec. 30.
About Anheuser-Busch
At Anheuser-Busch, our purpose is to create a future with more cheers. We are always looking to serve up new ways to meet life's moments, dream big to move our industry forward, and make a meaningful impact in the world. We hope to build a future that everyone can celebrate, and everyone can share. For more than 160 years, Anheuser-Busch has carried on a legacy of brewing great-tasting, high-quality beers that have satisfied beer drinkers for generations. Today, we own and operate more than 120 facilities, including breweries, wholesaler distribution centers, agricultural facilities and packaging plants, and have more than 19,000 colleagues across the United States. We are home to several of America's most loved beer and beyond beer brands, including Michelob ULTRA, Cutwater Spirits, Stella Artois, Budweiser and Bud Light as well as a number of regional brands that provide beer drinkers with a choice of the best-tasting craft beers in the industry. From responsible drinking programs and emergency drinking water donations to industry-leading sustainability efforts, we are guided by our unwavering commitment to supporting the communities we call home. For more information, visit. For more information, visit www.anheuser-busch.com or follow Anheuser-Busch on LinkedIn, Twitter, Facebook and Instagram.
About The Anheuser-Busch Foundation
Established in 1975, the Anheuser-Busch Foundation focuses on supporting organizations that help individuals and communities thrive. The Foundation contributes to countless community organizations every year with a focus on disaster preparedness and relief, economic empowerment, sustainability, and responsible drinking. Anheuser-Busch and its foundation are united by an unwavering commitment to supporting the communities that they call home and over the last 30 years, Anheuser-Busch and the Anheuser-Busch Foundation have donated more than $600 million to charitable organizations across the country. For more information, visit www.anheuser-busch.com.

Press Contacts
Anheuser-Busch Media Relations | media@anheuser-busch.com
Media@anheuser-busch.com is a single point of contact for journalists. If you are a member of the press and have an exclusively news-related inquiry, please direct it to this address. For other questions or requests, please click here.