Starting with the NFL Draft, Anheuser-Busch's New Multi-Year Deal with the NFL Brings Fans Closer to the Game They Love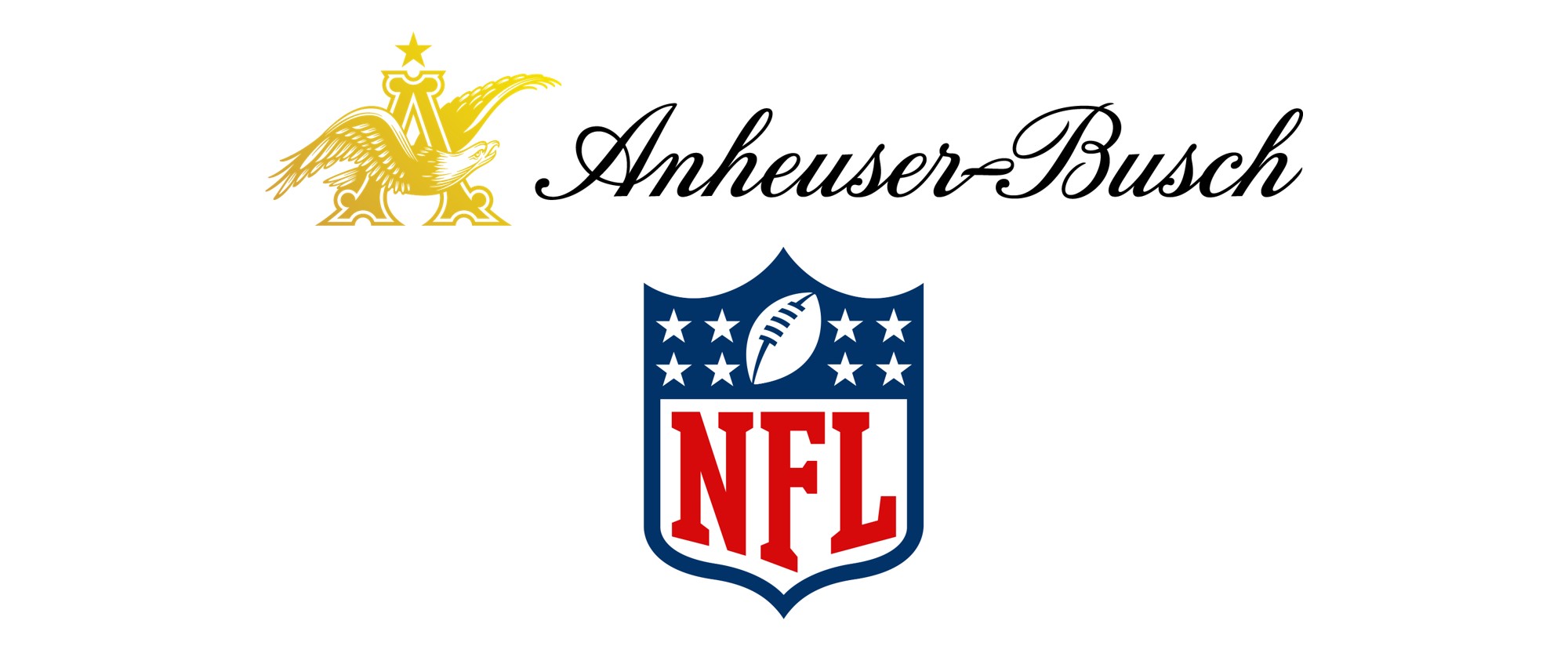 As the presenting sponsor of the 2022 NFL Draft, Bud Light, the official beer and hard seltzer sponsor of the NFL in the U.S., will be activating in Las Vegas in a big way
New York, NY – March 24, 2022 : With the NFL offseason well underway, the official beer and hard seltzer sponsor of the NFL in the U.S., Bud Light understands that the season never really ends for diehard 21+ football fans.
That's why Anheuser-Busch is excited to announce that the Bud Light brand will have a presence at all major NFL moments this offseason, including becoming the official presenting sponsor of the 2022 NFL Draft which will take place in Las Vegas at the heart of the Strip. The NFL Draft Experience and Draft Theater will be located behind the High Roller at the LINQ Promenade. As presenting sponsor, Bud Light will have prominent branding on the Main Stage, signage throughout the Draft and will take lead as part of the NFL Draft's Concert Series in Las Vegas this year. In addition, the #1 beer brand in the industry will have a fully integrated marketing campaign, which will bring fans closer to the marquee event, whether they are watching from home or are in Las Vegas.
"We're excited that Bud Light continues to be the beer of choice for NFL fans across the country," said Matt Davis, Head of Sports Marketing at Anheuser-Busch. "We know fans love watching their team play with a cold beer in-hand, and we're excited that the Bud Light brand will be part of the season's biggest moments – beginning as presenting sponsor of the NFL Draft."
As a result of the exclusive, global, multi-year sponsorship deal, Bud Light will be activating around other notable moments including the 2022 NFL Kickoff Weekend. In addition, Bud Light is now the official sponsor of NFL celebrations, whether that be a touchdown celebration or a synchronized team dance after a game-changing play – all culminating for the first time ever with a Bud Light fan celebration following the Super Bowl LVII Champions being crowned.
"For years Bud Light has been a staple during the NFL's regular season and we're thrilled they will now be alongside us for some of the biggest moments during our offseason, and there is none bigger than the Draft," said Tracie Rodburg, Senior Vice President, Sponsorship Management, National Football League. "We're looking forward to the 2022 NFL Draft in Las Vegas and to having Bud Light there as the presenting sponsor."
This multi-year deal also extends north of the border with Labatt Breweries of Canada announcing that Budweiser will continue its sponsorship as the official beer sponsor of the NFL in Canada. Budweiser Canada will continue to inspire friends to get together for game time over a meal with some Buds and will engage Canadian NFL fans for all the big moments from the Fantasy Draft to the Playoffs and Super Bowl.
Anheuser-Busch previously announced a multi-year extension with the NFL , which includes the brewer's exclusive sponsorship with the NFL, 26 NFL team partnerships and endorsement deals with more than 25 current players.
About Bud Light
The Bud Light brand name represents a family of products including Bud Light, Bud Light Seltzer, Bud Light Peels, Bud Light Chelada, Bud Light Platinum and Bud Light Platinum Seltzer. At the forefront of innovation, Bud Light continues to expand its product portfolio, offering a wide range of products brewed to meet the ever-changing preferences of consumers everywhere. Since 1982, Bud Light has delivered the best-selling premium light lager in America that is consistently brewed with a fresh, clean finish. For more information about Bud Light and our full family of products, visit www.BudLight.com.
About Anheuser-Busch
For more than 160 years, Anheuser-Busch has carried on a legacy of brewing great-tasting, high-quality beers that have satisfied beer drinkers for generations. Today, we own and operate more than 120 facilities, including breweries, wholesaler distribution centers, agricultural facilities and packaging plants, and have more than 19,000 colleagues across the United States. We are home to several of America's most recognizable beer brands, including Budweiser, Bud Light, Michelob ULTRA and Stella Artois, as well as a number of regional brands that provide beer drinkers with a choice of the best-tasting craft beers in the industry. From responsible drinking programs and emergency drinking water donations to industry-leading sustainability efforts, we are guided by our unwavering commitment to supporting the communities we call home. For more information, visit www.anheuser-busch.com or follow Anheuser-Busch on LinkedIn, Twitter, Facebook and Instagram.
PRESS CONTACTS
Media@anheuser-busch.com
is a single point of contact for journalists. If you are a member of the press and have an exclusively news-related inquiry, please direct it to this address. For other questions or requests, please click
here
.
Press Contacts
Media@anheuser-busch.com is a single point of contact for journalists. If you are a member of the press and have an exclusively news-related inquiry, please direct it to this address. For other questions or requests, please click here.