Anheuser-Busch Opens New Technical Excellence Center on St. Louis Campus to Enhance Key Capabilities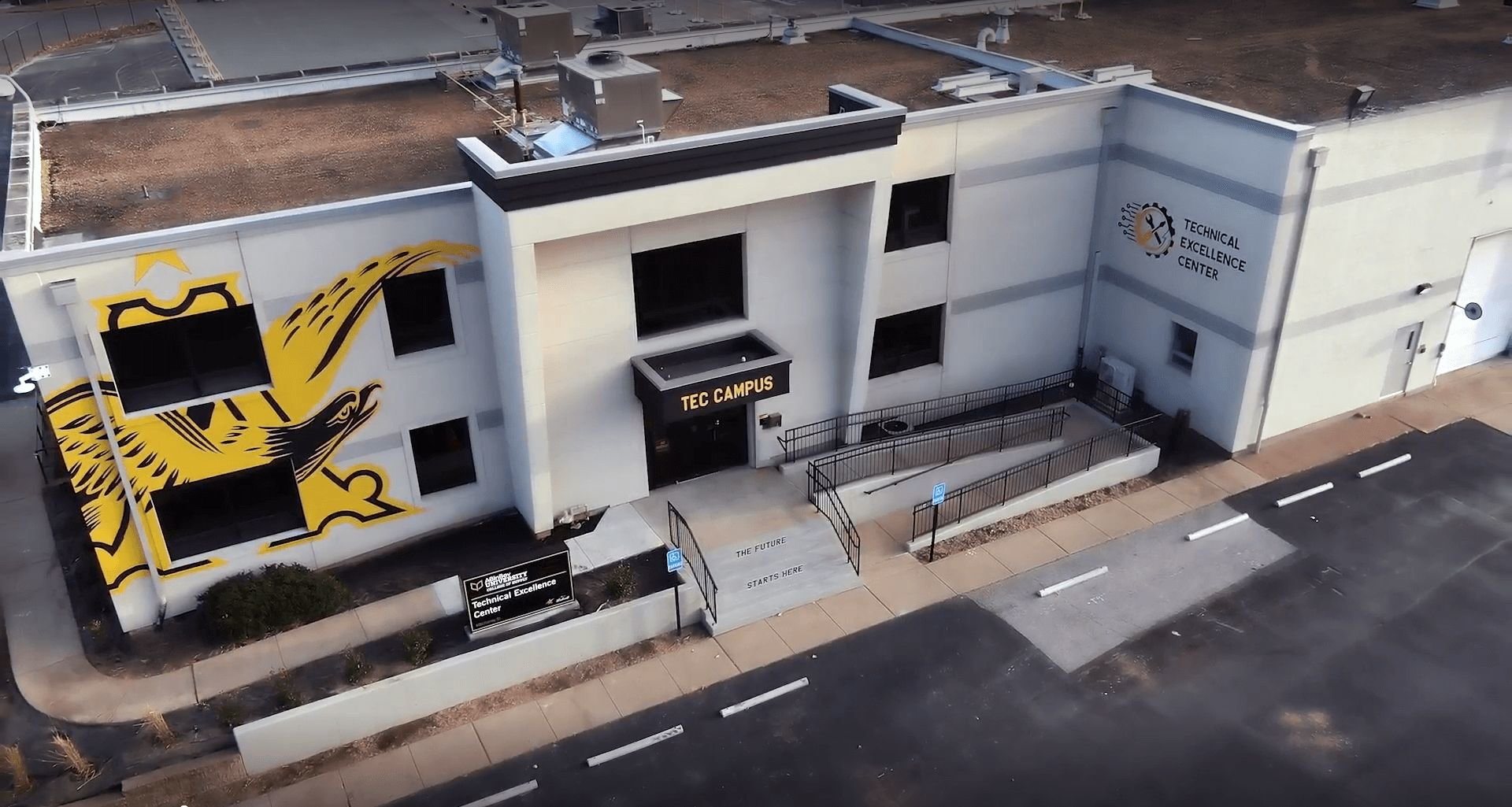 The leading brewer invests over $5 million in the new technical training center to develop critical skillsets and provide employees meaningful growth opportunities


St. Louis, MO – December 16, 2022 – Today, Anheuser-Busch announced the opening of a new Technical Excellence Center on the St. Louis campus, which includes the renovation of the original Busch Technical Training Center. The Center brings eight new jobs to the St. Louis-based Learning & Development team and seeks to bolster performance by addressing the technical skills gap that exists nationally, which is critical to the success of the brewer's operations and business This investment is also part of the brewer's announcement made at the beginning of 2021 to invest $1 billion over two years in the company's facilities to drive economic prosperity in communities where it operates.
"The new Technical Excellence Center marks the beginning of a new training initiative at Anheuser-Busch and is a clear demonstration of our commitment to build a future centered on knowledge and new capabilities," said Mauricio Soufen, U.S. Chief Supply Officer at Anheuser-Busch. "These advancements will allow us to better support our new and existing front-line technicians and embodies our ongoing commitment to invest in our people, our hometown of St. Louis, and our consumers, which are all key tenants of our success."
By the end of 2022, over 200 employees will have been trained under the new programming on technical skills specific to their roles at Anheuser-Busch. With 11 training labs and over 30 curriculums, the center seeks to improve technical skills and provide a training roadmap for employees of all levels. The technical training capabilities, customized to the brewer's environment and best-in-class standards, will also be used to recruit and hire new technicians.
This robust approach guarantees all employees are able to learn from the seasoned trainers, who have more than 100 years of collective brewery experience to impart on new and existing employees. Their expert knowledge of industry-wide technical skills and Anheuser-Busch's brewery processes, supply chain and high-quality standards will ensure the curriculum is infused with insights unique to A-B and further speaks to the importance of why the company has decided to internalize their training programs.
The center is helping to build out many different capabilities including motion controls, electrical safety and maintenance, and process equipment maintenance and support, among others. The new training programs also seek to increase engagement among employees, facilitate better line performance, and faster response and repair time in the more than 120 facilities Anheuser-Busch owns and operates nationally. Following the success of the St. Louis programming, the brewer plans to expand the curriculum to additional locations next year, including its Cartersville and Houston breweries.
This training initiative is another important milestone in Anheuser-Busch's commitment to its more than 19,000 hardworking employees nationwide and the brewer's home in St. Louis, including the company's $50 million brewery investment announced earlier this year to support the city's economy and job opportunities.
At Anheuser-Busch, our purpose is to create a future with more cheers. We are always looking to serve up new ways to meet life's moments, dream big to move our industry forward, and make a meaningful impact in the world. We hope to build a future that everyone can celebrate, and everyone can share. For more than 160 years, Anheuser-Busch has carried on a legacy of brewing great-tasting, high-quality beers that have satisfied beer drinkers for generations. Today, we own and operate more than 120 facilities, including breweries, wholesaler distribution centers, agricultural facilities and packaging plants, and have more than 19,000 colleagues across the United States. We are home to several of America's most loved beer and beyond beer brands, including Michelob ULTRA, Cutwater Spirits, Stella Artois, Budweiser and Bud Light as well as a number of regional brands that provide beer drinkers with a choice of the best-tasting craft beers in the industry. From responsible drinking programs and emergency drinking water donations to industry-leading sustainability efforts, we are guided by our unwavering commitment to supporting the communities we call home. For more information, visit www.anheuser-busch.com or follow Anheuser-Busch on LinkedIn, Twitter, Facebook, and Instagram.

Press Contacts
Anheuser-Busch Media Relations | media@anheuser-busch.com
Media@anheuser-busch.com is a single point of contact for journalists. If you are a member of the press and have an exclusively news-related inquiry, please direct it to this address. For other questions or requests, please click here.