'Big Game' Means Big Impact for Anheuser-Busch's National Recycling League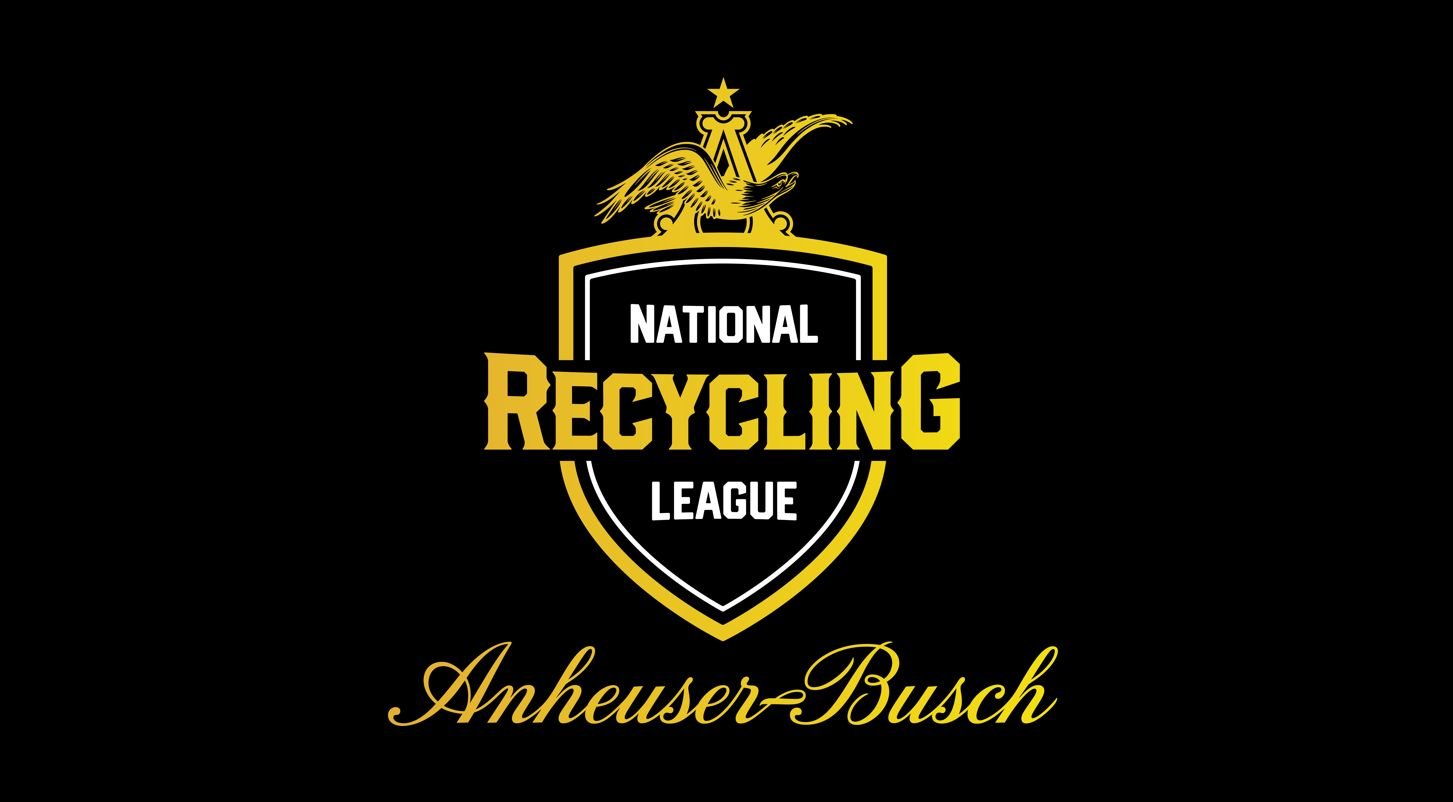 Gamified Recycling Reverse Vending Machines Make Their Super Bowl Debut
ST. LOUIS, MO – February 10, 2023 – Anheuser-Busch is bringing its industry-leading sustainability efforts to the biggest stage yet – Super Bowl LVII. For the first time in Super Bowl history, A-B, will bring an innovative Cycle reverse vending machine to State Farm Stadium in Glendale, Arizona, giving fans the chance to score an environmental touchdown and win some big-time prizes. Anheuser-Busch was the first company to bring the Cycle powered by RTS reverse vending machines to both NFL and MLB stadiums.
Every beverage container recycled using the Cycle reverse vending machine will give fans an instant prize as well as an opportunity to be entered to win a pair of tickets to the 2023 NFL regular season. There will be ten grand prize winners and those will be announced by the end of March. The contest is part of the Anheuser-Busch's 'National Recycling League,' which was created in 2022 to help reduce waste on game days across multiple professional sports leagues.
"We approach everything we do at Anheuser-Busch with an innovative mindset so that we can create an outsized impact for our customers, our communities, and our environment," said Brendan Whitworth, CEO of Anheuser-Busch. "Since the creation of the National Recycling League last year, we've worked together with our professional league and team partners and sports fans to divert thousands of pounds of recyclables out of landfills – truly working towards a shared dream of a future with less game day waste and more cheers."
The National Recycling League was created by Anheuser-Busch to bring visibility to the importance of recycling and impact those behaviors among consumers wherever they cheer on their favorite team – whether it's in-stadium, at home, or at their local neighborhood bar. Bringing together league partners to create a professional multi-league recycling competition is something only Anheuser-Busch could execute.
The league is currently made up of teams from the MLB and NFL, with more professional sports leagues coming on board later this year. Ten NFL teams worked with Anheuser-Busch on recycling and waste-reducing programs during 2022-2023 season – including the Denver Broncos, Kansas City Chiefs, Miami Dolphins, Philadelphia Eagles, New York Giants, New York Jets, Carolina Panthers, New England Patriots, Baltimore Ravens, and Seattle Seahawks.
Each team committed to implementing a range of new, innovative National Recycling League activations aimed at reducing waste and improving recycling rates at stadiums to help divert recyclable materials such as beer bottles and cans from landfills. Activations included offering infinitely recyclable aluminum cups to fans instead of single-use plastic, in-seat recycling decals, and in-stadium signage sharing a simple call-to-action with consumers – 'Recycle Like a Champion.'
Greg Lettieri, Chief Executive Officer of Recycle Track Systems (RTS), commented: "Rewarding fans for recycling has changed the game for sustainability and the path to net-zero. At RTS, we celebrate our partnership with Anheuser-Busch to bring our Cycle reverse vending machine to the Super Bowl and provide real-time fan engagement and recycling data for the biggest game in sports. We're energized to see Cycle kick-off our collective efforts to build a future without waste."
Like the beloved beer hawker at sports stadiums, Recycling Hawkers were deployed in stadiums and at tailgates to collect used cups, cans, and bottles from fans to ensure they are recycled properly. Recycling Hawker volunteers from Keep America Beautiful® encourage fans to hand over their recyclables so that those items can be sorted from the trash and recycled. Check out the Recycling Hawkers in action HERE.
"Keep America Beautiful is proud to be a longstanding partner of Anheuser-Busch and we are thrilled to be a part of the action and activity to improve communities by reducing waste in sports stadiums across the country," said Keep America Beautiful President and CEO, Jennifer Lawson. "Our volunteers are there to make it easier for fans to recycle properly and we're excited to be a part of this impactful movement for many seasons to come."
"We were excited to partner with the National Recycling League to pilot a recycling awareness program for our fans that was unique to Lumen Field," said Christy Briggs Logistics and Sustainability Manager for the Seattle Seahawks. "We have prioritized waste prevention and reduction as a long-standing initiative, and this Seahawks season, over 121 tons of recycled materials were diverted from Lumen Field by in-stadium collections. That's a number we're proud of and know will help create a better and more sustainable future for our community."
Looking ahead to 2023, Anheuser-Busch plans to work alongside established NRL teams to make a bigger impact, as well as open discussions with other professional teams and leagues to enlist them to participate in the National Recycling League in the years to come.
The National Recycling League builds on Anheuser-Busch's ongoing commitment to sustainable packaging and recycling - including through its 2025 Sustainability Goals and as a member of the Green Sports Alliance. By 2025, Anheuser-Busch has committed that 100% of their packaging will be made from majority recycled content or will be returnable, which will make recycling A-B products on game day easier than ever.
"The Green Sports Alliance is inspired by Anheuser-Busch's 2025 Sustainability goals and its National Recycling League program to engage and motivate millions of fans to help improve recycling rates in stadiums across the nation through the power of sports," said Roger McClendon, Executive Director of the Green Sports Alliance. "We are proud to recognize the National Recycling League as a Sports Greening Movement Partner and excited to see examples of recycling leadership initiatives and technology at the 2023 Super Bowl."
At Anheuser-Busch, our purpose is to create a future with more cheers. We are always looking to serve up new ways to meet life's moments, dream big to move our industry forward, and make a meaningful impact in the world. We hope to build a future that everyone can celebrate, and everyone can share. For more than 160 years, Anheuser-Busch has carried on a legacy of brewing great-tasting, high-quality beers that have satisfied beer drinkers for generations. Today, we own and operate more than 120 facilities, including breweries, wholesaler distribution centers, agricultural facilities and packaging plants, and have more than 19,000 colleagues across the United States.
We are home to several of America's most loved beer and beyond beer brands, including Michelob ULTRA, Cutwater Spirits, Stella Artois, Budweiser and Bud Light as well as a number of regional brands that provide beer drinkers with a choice of the best-tasting craft beers in the industry. From responsible drinking programs and emergency drinking water donations to industry-leading sustainability efforts, we are guided by our unwavering commitment to supporting the communities we call home. For more information, visit www.anheuser-busch.com or follow Anheuser-Busch on LinkedIn, Twitter, Facebook, and Instagram.
Press Contacts
Anheuser-Busch Media Relations | media@anheuser-busch.comJoe Morgan, 3PM | JMorgan@webershandwick.com
Media@anheuser-busch.com is a single point of contact for journalists. If you are a member of the press and have an exclusively news-related inquiry, please direct it to this address. For other questions or requests, please click here.