Bud Light and the NGLCC Continue to Empower LGBTQ+ Owned Small Businesses Across America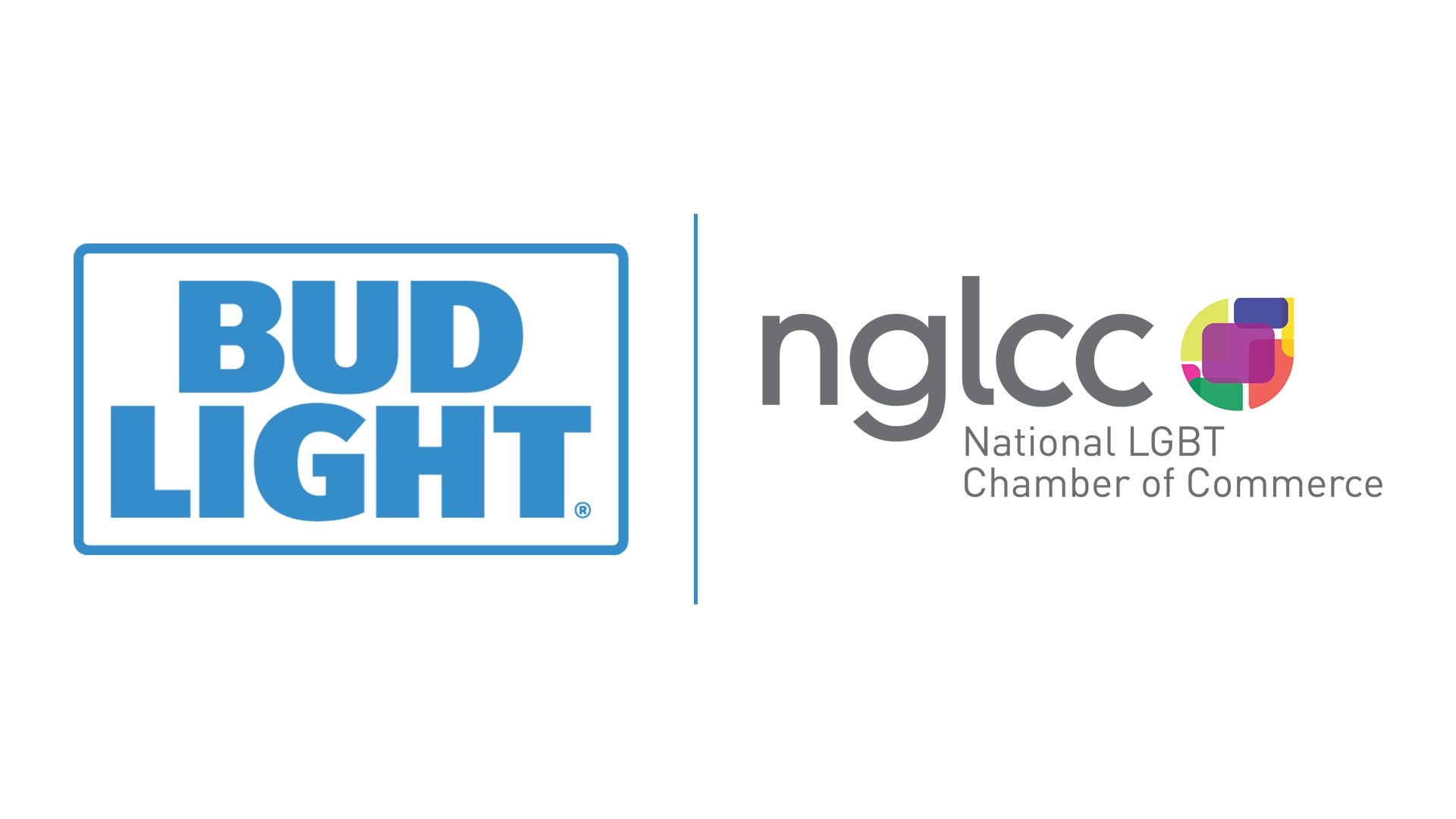 In partnership with the NGLCC, the #1 best-selling beer brand in the industry will support LGBTQ+ business owners of Color through the NGLCC's Communities of Color Initiative (CoCi)
NEW YORK, NY – May 30, 2023 – Today, Bud Light and the National LGBT Chamber of Commerce (NGLCC), the exclusive certifying body for LGBT-owned businesses, announce they are extending their partnership to continue supporting economic opportunities and advancements for LGBTQ+ Americans and business owners across the country.
"Bud Light was brewed to be an 'Easy to Drink, Easy to Enjoy' beer for everyone 21+ and that still holds true today," said Anheuser-Busch. "We look forward to extending our work with the NGLCC to continue making a positive impact on the LGBTQ+ businesses that play a critical role in bringing people everywhere, together."
This year, Bud Light will donate $200,000 to the NGLCC in support of its Communities of Color Initiative (CoCi). This initiative is designed to support the growth and success of minority LGBTQ+-owned businesses through certification, scholarships and business development in an effort to create equal opportunities for the economic advancement of small businesses in the LGBTQ+ community. The brand will also be supporting NGLCC's first-ever CoCi Biz Pitch program, where the winning minority LGBTQ+ business owner will receive $5,000 and have the chance to go on to compete at the 2023 NGLCC International Business & Leadership Conference LGBT Biz Pitch Competition for $50,000 in cash and prizes.
"We're honored to continue our partnership with Bud Light in support of LGBTQ+ businesses," said the NGLCC. "We appreciate the brand's ongoing efforts to bolster our Communities of Color Initiative that empowers and supports both minority LGBTQ+ business owners and entrepreneurs, as well as the vital roles they play in communities across the United States."
Anheuser-Busch is committed to the programs and partnerships they have forged over decades with organizations to drive economic prosperity across a number of communities. Anheuser-Busch has a strong track record of industry leadership in supporting the LGBTQ+ community. Over the past 20 years Anheuser-Busch has supported both local and national non-profit organizations that are committed to advocating for LGBTQ+ equality.
To follow the latest on Bud Light, visit BudLight.com and follow Bud Light on Facebook at Facebook.com/BudLight, on Twitter at @BudLight, and on Instagram at @BudLight.
###
About Bud Light
The Bud Light brand name represents a family of products including Bud Light, Bud Light Seltzer, Bud Light NEXT, Bud Light Peels, Bud Light Chelada, Bud Light Platinum and Bud Light Platinum Seltzer. At the forefront of innovation, Bud Light continues to expand its product portfolio, offering a wide range of products brewed to meet the ever-changing preferences of consumers everywhere. Since 1982, Bud Light has delivered the best-selling premium light lager in America that is consistently brewed with a fresh, clean finish. For more information about Bud Light and our full family of products, visit www.BudLight.com.
About Anheuser-Busch
At Anheuser-Busch, our purpose is to create a future with more cheers. We are always looking to serve up new ways to meet life's moments, dream big to move our industry forward, and make a meaningful impact in the world. We hope to build a future that everyone can celebrate, and everyone can share. For more than 160 years, Anheuser-Busch has carried on a legacy of brewing great-tasting, high-quality beers that have satisfied beer drinkers for generations. Today, we own and operate more than 120 facilities, including breweries, wholesaler distribution centers, agricultural facilities and packaging plants, and have more than 19,000 colleagues across the United States. We are home to several of America's most loved beer brands, including Budweiser, Bud Light, Michelob ULTRA and Stella Artois, as well as a number of regional brands that provide beer drinkers with a choice of the best-tasting craft beers in the industry. From responsible drinking programs and emergency drinking water donations to industry-leading sustainability efforts, we are guided by our unwavering commitment to supporting the communities we call home. For more information, visit www.anheuser-busch.com or follow Anheuser-Busch on LinkedIn, Twitter, Facebook and Instagram.
About NGLCC
The National LGBT Chamber of Commerce (NGLCC) is the business voice of the LGBT community and is the largest global advocacy organization specifically dedicated to expanding economic opportunities and advancements for LGBT people. NGLCC is the exclusive certification body for LGBT-owned businesses, known as Certified LGBT Business Enterprise® (Certified LGBTBE®) suppliers. www.nglcc.org | @nglcc
Press Contacts
Media@anheuser-busch.com is a single point of contact for journalists. If you are a member of the press and have an exclusively news-related inquiry, please direct it to this address. For other questions or requests, please click here.