Bud Light Seltzer Out to Prove It's '100% Hard Seltzer, 0% Beer.' with New Campaign and 'MISCONCEPTIONS', the Brand's First-Ever Party Card Game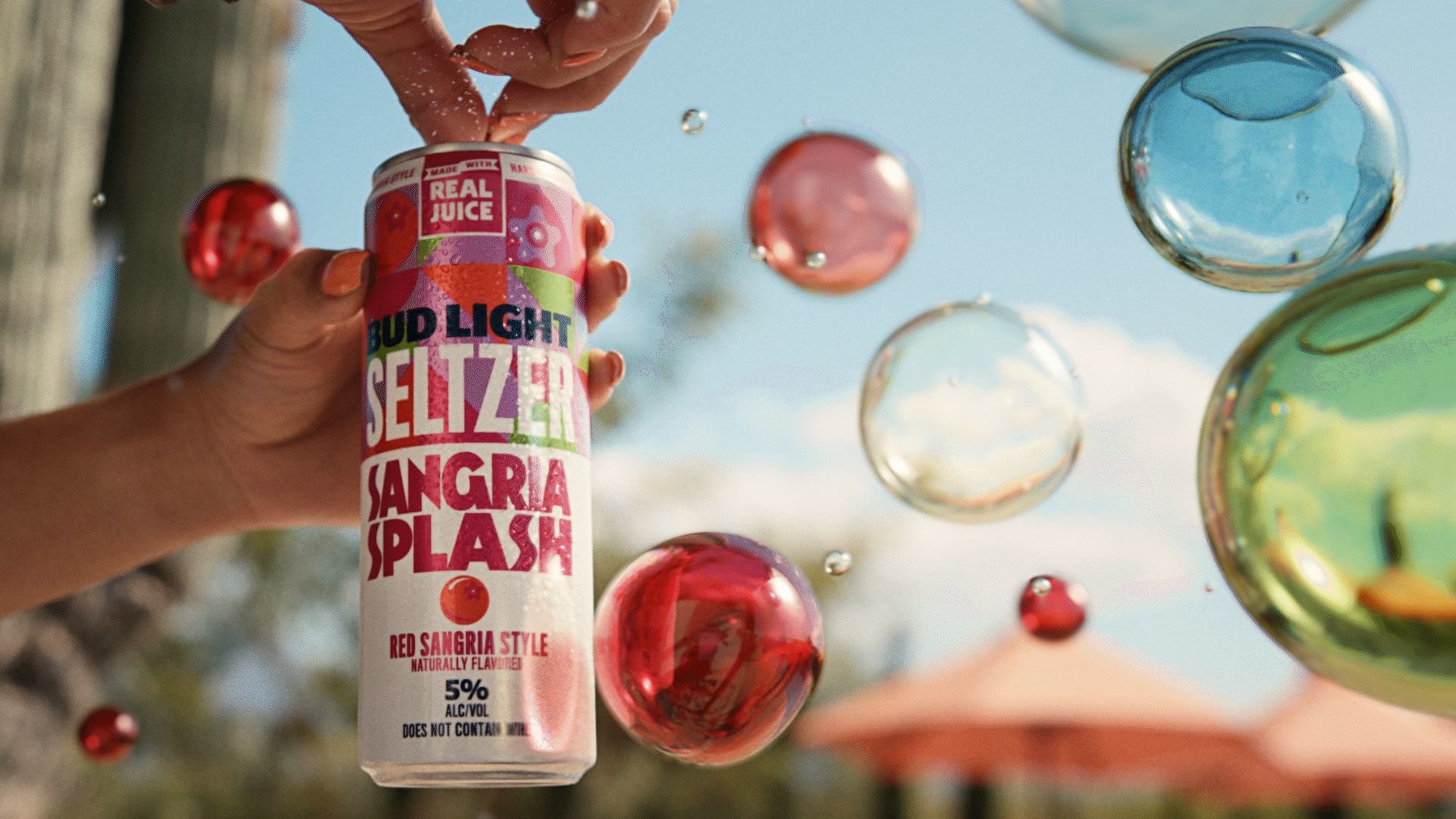 New Campaign and Card Game Developed in Partnership with Rabble Games Launches Alongside
the New Bud Light Seltzer Limited-Edition Sangria Splash Variety Pack
NEW YORK, NY - MARCH 7, 2023 – Bananas grow on trees. Dogs only see in black and white. These are just a few of the many misconceptions we encounter in our everyday lives. And while, Bud Light Seltzer can't correct all the misconceptions out there, they're setting the record straight on one of them – there is no beer in Bud Light Seltzer!
"Since our inception, Bud Light Seltzer has always been about bringing new, bold, and delicious hard seltzer flavors to market, BUT due to our Bud Light name people still think there is beer in our great tasting seltzer; 54% of people to be exact," said Steve Wolf, Vice President of Marketing for Bud Light Extensions. "That's why our new campaign makes it crystal clear - Bud Light Seltzer is '100% Hard Seltzer, 0% Beer.' When people try Bud Light Seltzer, they instantly fall in love with it and our hope is that our new campaign will encourage more 21+ consumers to give us a try, especially our new limited-edition Sangria Splash variety pack."
New Campaign '100% Hard Seltzer, 0% Beer.' Kicks-Off with TV Commercial
Featuring an intentional shift to elevate the brands look and feel, Bud Light Seltzer's new campaign directly juxtaposes beer, showing-off its bright colors and lightness by demonstrating the brands full flavors and most importantly – highlighting that Bud Light Seltzer is '100% Had Seltzer, 0% Beer.' It all kicks off with a new TV spot, "Truckin' Bubbles," showcasing the refreshing, colorful flavor of Bud Light Seltzer infiltrating a desert of brown-ish, with the brand's signature bubbles.
Introducing "MISCONCEPTIONS" – Bud Light Seltzer's New Party Card Game
To further educate consumers that Bud Light Seltzer is '100% Hard Seltzer, 0% Beer.' and to correct other common misconceptions, Bud Light Seltzer is partnering with Rabble to create MISCONCEPTIONS: A tabletop card game that has teams 21+ go up against each other to see who can best decipher what is fact and what is a misconception. Rabble, a company that creates beautiful & inclusive party games, brought the refreshing personality, fun, and signature bubbles of Bud Light Seltzer to tabletop card game form in MISCONCEPTIONS, which is currently available for pre-order at: https://www.budlight.com/BLSmisconceptionsgame.
"Games are not only something fun to do with friends but a great way to learn something new while doing so," said George Li, co-founder of Rabble. "Bud Light Seltzer's MISCONCEPTIONS is the perfect card game to play with friends at gatherings all year round while remaining confident in the fact that the Bud Light Seltzer you're drinking has absolutely no beer in it."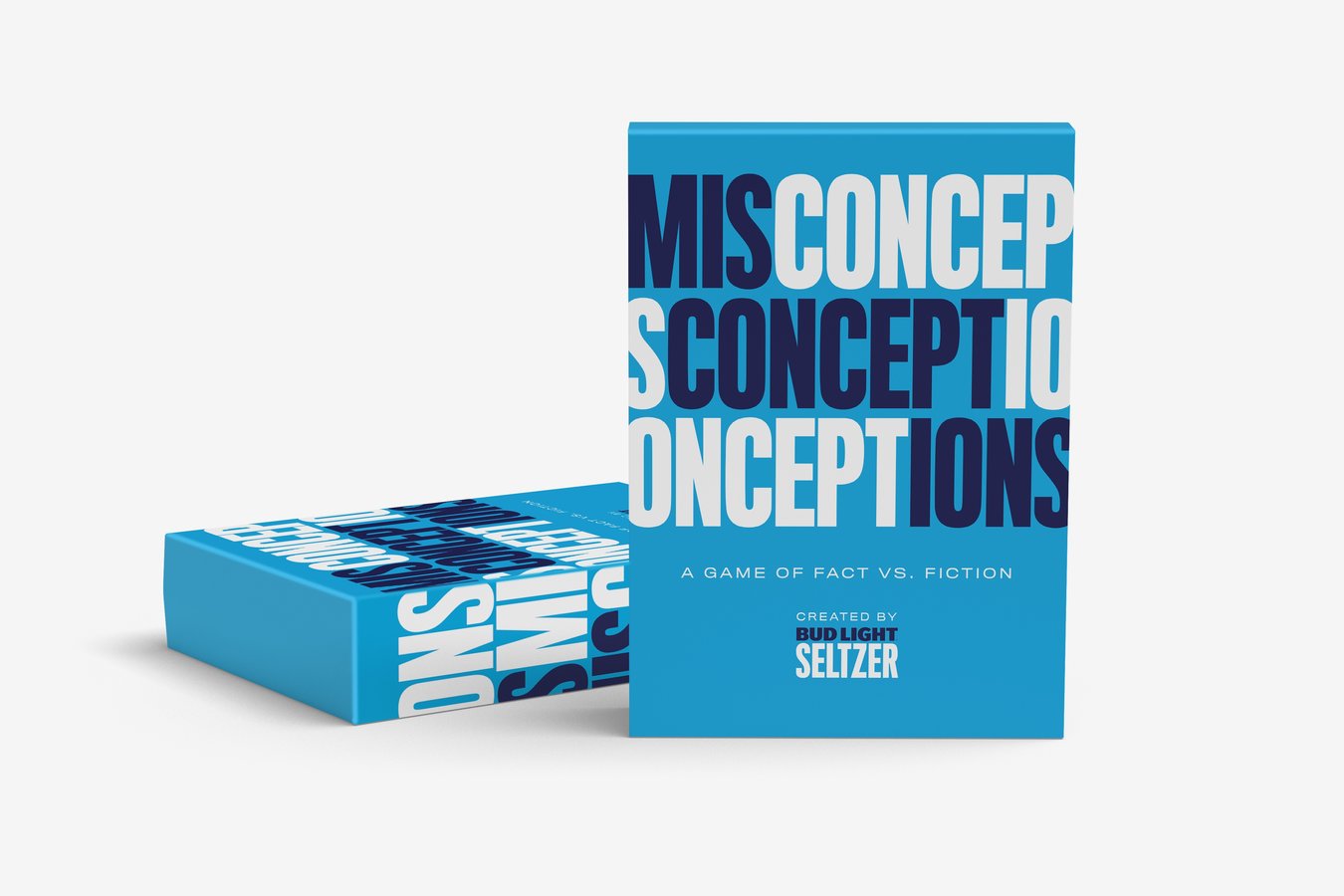 New Sangria Splash Variety Pack is First to Launch Under '100% Seltzer, 0%Beer' Campaign
And just in time for game night, Bud Light Seltzer is introducing its new limited-edition offering, the Bud Light Seltzer Sangria Splash variety pack. Made with real fruit juice and inspired by one of the country's most popular cocktails, this pack is the first to bring the bold and delicious flavors of sangria to seltzer form with flavors that include:
Red Sangria Style: Mix and mingle it up with bold berry and cranberry notes of Red Sangria Style Seltzer.
White Sangria Style: Every sip of White Sangria Style Seltzer tastes like a bright peach sunset, or sunrising depending on where you are at.
Rose Sangria Style: Dance the day and night away with juicy berry and subtle floral notes of Rose Sangria Style.
Tropical Sangria Style: Dive into the tasty paradise of Tropical Sangria Style, swimming with notes of citrus and mango.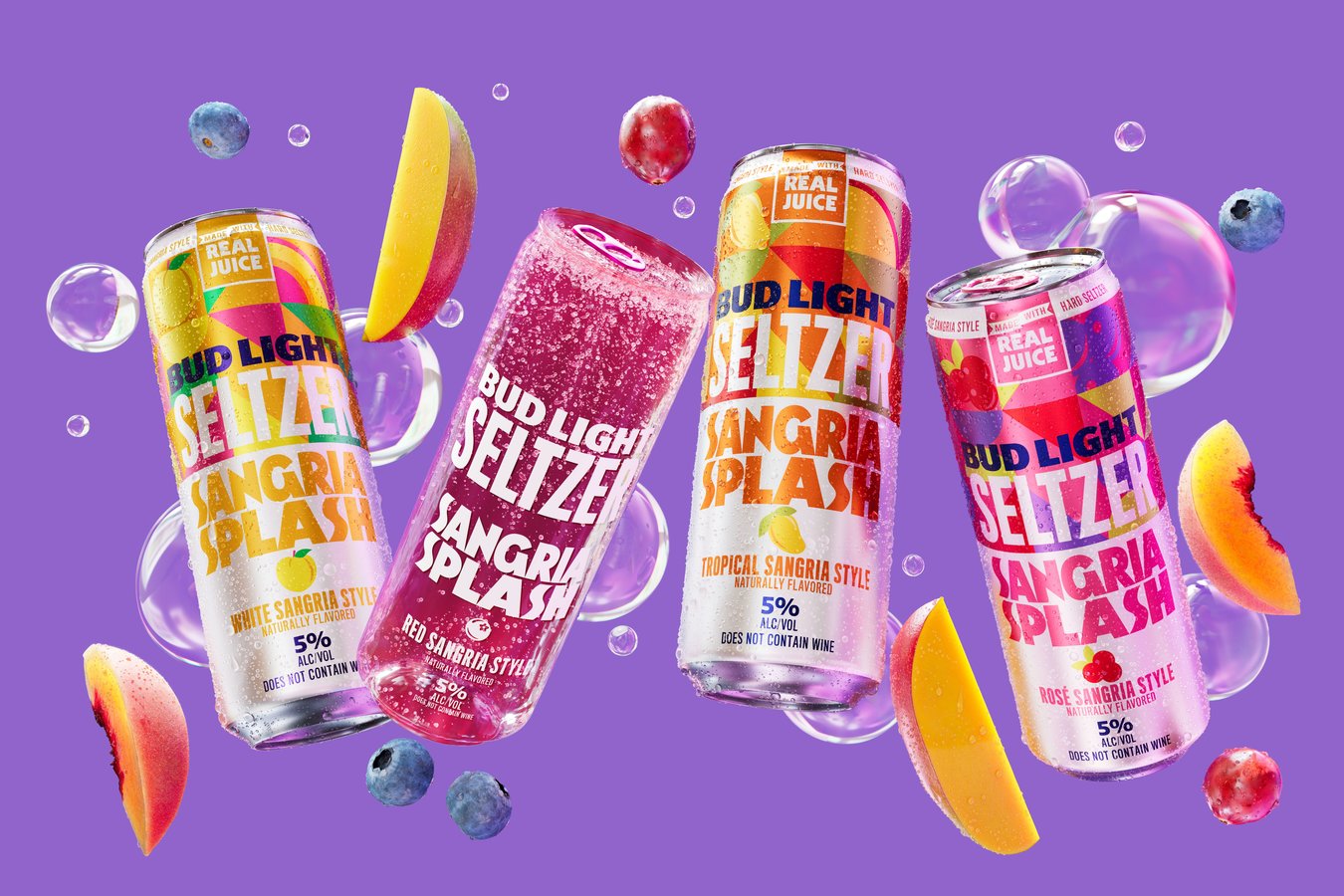 The limited-edition Bud Light Seltzer Sangria Splash Variety Pack is now available nationwide in 12 oz. slim can variety 12-packs. It's made with pure cane sugar, natural flavors, contains less than two grams of sugar, comes in at 110 calories, 5% ALC/VOL and is gluten free. But, most importantly, its '100% Hard Seltzer, 0% Beer.'!
To follow the latest on Bud Light Seltzer, visit budlight.com/seltzers and follow Bud Light Seltzer on Instagram at @budlightseltzer, Facebook at Facebook.com/budlightseltzer, and on Twitter at twitter.com/budlightseltzer.
###
About Bud Light
The Bud Light brand name represents a family of products including Bud Light, Bud Light Seltzer, Bud Light NEXT, Bud Light Peels, Bud Light Chelada, Bud Light Platinum and Bud Light Platinum Seltzer. At the forefront of innovation, Bud Light continues to expand its product portfolio, offering a wide range of products brewed to meet the ever-changing preferences of consumers everywhere. Since 1982, Bud Light has delivered the best-selling premium light lager in America that is consistently brewed with a fresh, clean finish. For more information about Bud Light and our full family of products, visit www.BudLight.com.
About Anheuser-Busch
At Anheuser-Busch, our purpose is to create a future with more cheers. We are always looking to serve up new ways to meet life's moments, dream big to move our industry forward, and make a meaningful impact in the world. We hope to build a future that everyone can celebrate, and everyone can share. For more than 160 years, Anheuser-Busch has carried on a legacy of brewing great-tasting, high-quality beers that have satisfied beer drinkers for generations. Today, we own and operate more than 120 facilities, including breweries, wholesaler distribution centers, agricultural facilities and packaging plants, and have more than 19,000 colleagues across the United States. We are home to several of America's most loved beer and beyond beer brands, including Michelob ULTRA, Cutwater Spirits, Stella Artois, Budweiser and Bud Light as well as a number of regional brands that provide beer drinkers with a choice of the best-tasting craft beers in the industry. From responsible drinking programs and emergency drinking water donations to industry-leading sustainability efforts, we are guided by our unwavering commitment to supporting the communities we call home. For more information, visit www.anheuser-busch.com or follow Anheuser-Busch on LinkedIn, Twitter, Facebook, and Instagram.

Press Contacts
Media@anheuser-busch.com is a single point of contact for journalists. If you are a member of the press and have an exclusively news-related inquiry, please direct it to this address. For other questions or requests, please click here.