Bud Light Goes Another Round with Top Rank as Boxing Promoter's Official Beer and Hard Seltzer Sponsor in Expansive Renewal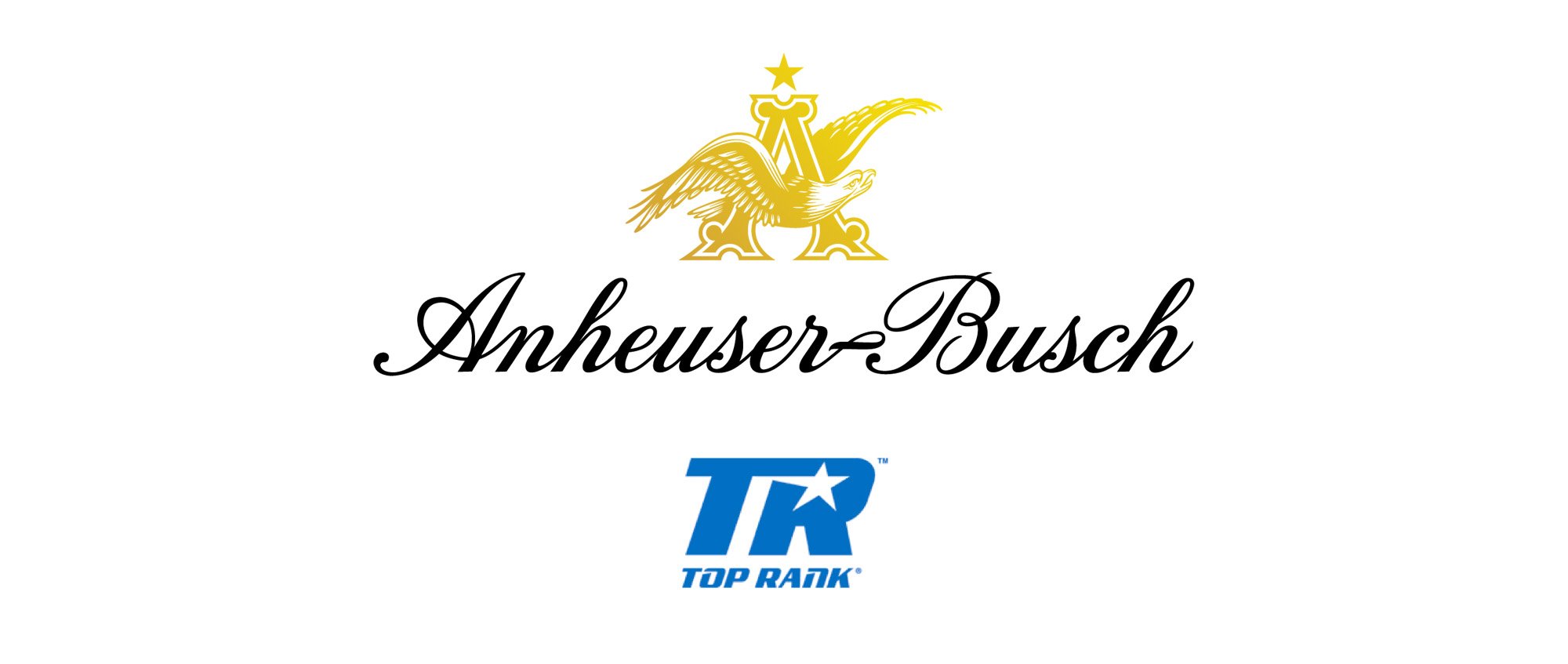 Collaboration between global leader in boxing promotions and #1 selling beer brand in the industry will deliver new, elevated experiences to 21+ boxing fans
New York, NY – December 6, 2022 : As former world champion Teofimo Lopez prepares to deliver another thrilling performance on Heisman Night when he steps into the ring across from former European champion Sandor Martin this Saturday, December 10 at Madison Square Garden, Bud Light and Top Rank have announced an expansion of its wide-ranging sponsorship. The new deal will see the #1 selling beer brand in the U.S. continue as the official beer sponsor and now become the exclusive hard seltzer sponsor of the global leader in boxing promotions.
New elements featured in Bud Light's sponsorship include the creation of a custom ringside seating area for distinguished guests, brand integrations throughout domestic Top Rank ESPN broadcasts, elevated social media content opportunities, and much more. As the official beer and seltzer sponsor, Bud Light branding will show-up at some of the most highly-anticipated boxing events in 2023, featuring some of the sport's biggest names and brightest stars from Top Rank's elite talent roster.
"Top Rank and Bud Light are dynamic, fan-centric brands and we're excited to bolster our relationship heading into 2023," said Top Rank Chief Revenue Officer Brian Kelly. "From activating around boxing's preeminent events to creating bespoke content and unique experiences people want to be at, this collaboration will continue to elevate the sport to the center of entertainment and culture."
"Bud Light has become the beer and seltzer choice for 21+ sports fans and we're extremely excited to continue our partnership with Top Rank," said Daniel Blake, Group Vice President of Mainstream Brands at Anheuser-Busch. "Boxing continues to have one of the most engaged fanbases in the world and we look forward to continuing to bring fans closer to the sport they love as Bud Light deepens its commitment to the sport in 2023."
Bud Light and Top Rank first teamed up in 2022 for a multi-show partnership which included in-venue and ring branding, a variety of social media activations and fighter-focused initiatives, including with Lopez who is a member of the Bud Light family. The Brooklyn native headlines this weekend's loaded quadruple-header card airing on ESPN, ESPN Deportes and ESPN+.
Fans can follow the latest Top Rank action on Facebook at Facebook.com/trboxing, on Twitter at
@trboxing, on Instagram at @toprank and on TikTok at @trboxing.
To follow the latest on Bud Light, visit BudLight.com and follow Bud Light on Facebook at
Facebook.com/BudLight, on Twitter at @BudLight, and on Instagram at @BudLight.
About Bud Light
The Bud Light brand name represents a family of products including Bud Light, Bud Light Seltzer, Bud Light Peels, Bud Light Chelada, Bud Light Platinum and Bud Light Platinum Seltzer. At the forefront of innovation, Bud Light continues to expand its product portfolio, offering a wide range of products brewed to meet the ever-changing preferences of consumers everywhere. Since 1982, Bud Light has delivered the best-selling premium light lager in America that is consistently brewed with a fresh, clean finish. For more information about Bud Light and our full family of products, visit www.BudLight.com.
About Anheuser-Busch
At Anheuser-Busch, our purpose is to create a future with more cheers. We are always looking to serve up new ways to meet life's moments, dream big to move our industry forward, and make a meaningful impact in the world. We hope to build a future that everyone can celebrate, and everyone can share. For more than 160 years, Anheuser-Busch has carried on a legacy of brewing great-tasting, high-quality beers that have satisfied beer drinkers for generations. Today, we own and operate more than 120 facilities, including breweries, wholesaler distribution centers, agricultural facilities and packaging plants, and have more than 19,000 colleagues across the United States. We are home to several of America's most loved beer and beyond beer brands, including Michelob ULTRA, Cutwater Spirits, Stella Artois, Budweiser and Bud Light as well as a number of regional brands that provide beer drinkers with a choice of the best-tasting craft beers in the industry. From responsible drinking programs and emergency drinking water donations to industry-leading sustainability efforts, we are guided by our unwavering commitment to supporting the communities we call home. For more information, visit. For more information, visit www.anheuser-busch.com or follow Anheuser-Busch on LinkedIn, Twitter, Facebook and Instagram.
About the American Red Cross
Innovation has been the standard at Top Rank since it was established in 1973 by Hall of Fame promoter Bob Arum. The boxing industry's leading promotional company, Top Rank has shaped, developed, and promoted the careers of top international pay-per-view superstars and Hall of Famers, including Muhammad Ali, Marvelous Marvin Hagler, Thomas Hearns, Roberto Duran, George Foreman, Sugar Ray Leonard, Oscar De La Hoya, Miguel Cotto, Manny Pacquiao, Floyd Mayweather Jr., Erik Morales, Timothy Bradley, Vasiliy Lomachenko and Tyson Fury.
Known for creating strategic collaborations between athletes, sponsors, and television networks, Top Rank has been an architect of boxing's global growth by staging high-profile events in landmark settings around the world, including Madison Square Garden, MGM Grand Garden Arena, Wembley Arena, Yankee Stadium, Radio City Music Hall, and AT&T Stadium. Top Rank has also been the leader within the boxing industry in creating unforgettable in-arena experiences for fans and embracing 21st century technological advancements to distribute world-class fights and shoulder programming across a variety of platforms.



Press Contacts
Media@anheuser-busch.com is a single point of contact for journalists. If you are a member of the press and have an exclusively news-related inquiry, please direct it to this address. For other questions or requests, please click here.