Budweiser and Major League Baseball Renew Their Decades Long Partnership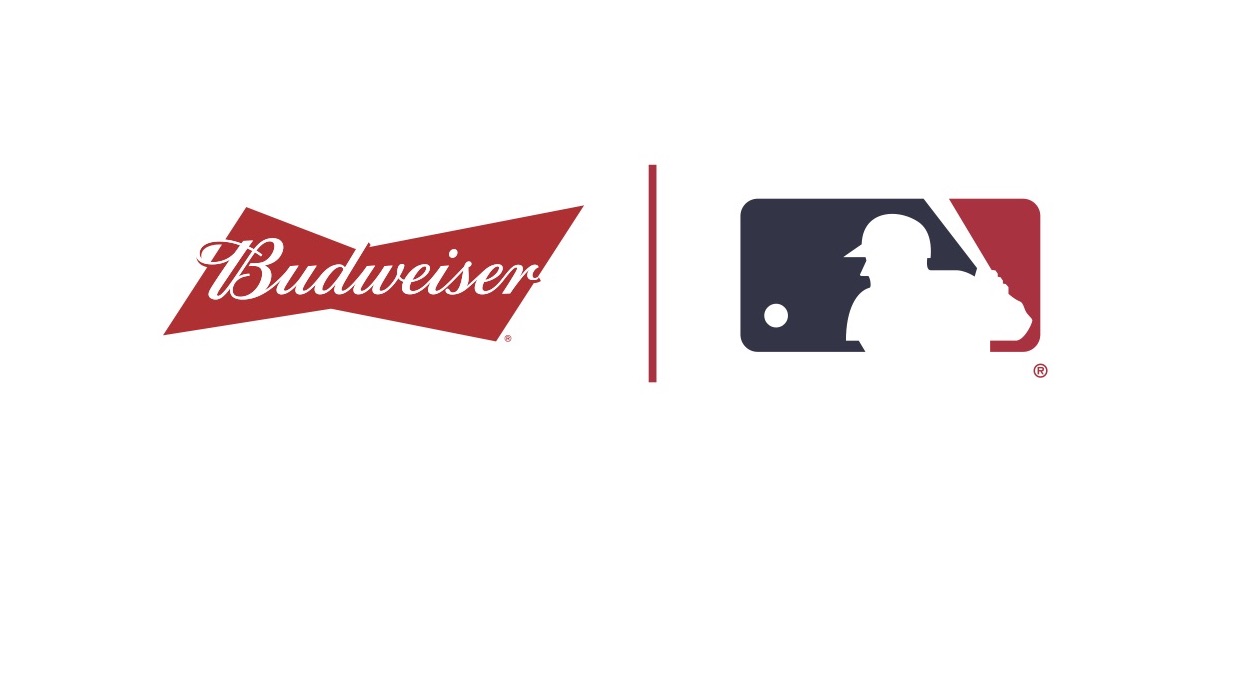 As the longest standing sponsor of MLB, Budweiser is a co-exclusive beer sponsor of the league
March 21, 2022 - New York, NY - The longest standing sponsor of Major League Baseball, Budweiser today shared more details about its renewed agreement with MLB as the co-exclusive beer sponsor. With a relationship dating back to 1980, this renewal marks Budweiser's continued commitment to celebrating America's favorite pastime with integrated marketing like in-stadium signage, collaborative partnerships with 18 MLB Clubs across the league and MLB events.
"Budweiser has long been the beer synonymous with baseball and with this renewal we will continue to deliver for baseball and Budweiser fans," said Daniel Blake Group VP Marketing, Budweiser and Value. "This year, we are planning more content and campaigns with MLB that will allow us to reconnect with fans at the ballpark, at bars and at retail."
Budweiser's commitment with MLB marks the continuation of its exclusive beer sponsorship of Postseason celebrations, including branding in locker rooms and stadiums across the league. Yearly programs and fan-favorite initiatives will also make a comeback, including Budweiser's annual MLB cans, which feature iconic imagery of 14 teams across the league.
To welcome fans back for a much-anticipated new season of baseball, Budweiser's 'Hit The Buds' program will also return, continuing the brand's connection with fans and celebration of the game. Furthermore, Budweiser will also be integrated into the league's most anticipated moments of each season like the World Series and other special events.
"Over 42 years of working with Budweiser, our partnership has evolved and together we have collaborated to reach millions of fans in our ballparks and on numerous media platforms," said Noah Garden, MLB Chief Revenue Officer. "We're thrilled to continue growing alongside one another and evolving our decades-long partnership."
Anheuser-Busch announced earlier this month that the company would be entering into an agreement with Major League Baseball to renew its league sponsorship for the next four years as the co-exclusive beer sponsor. The new deal allows the company to expand its sponsorship rights to match its evolving portfolio, becoming a non-exclusive sponsor in the fast-growing ready-to-drink category, which will allow Anheuser-Busch to promote Cutwater Spirits, the most awarded canned cocktail in the U.S., in more occasions.
"Sports play a critical role in creating meaningful connections between our consumers and our brands, and we're proud to be there for those connections," said Matt Davis, Head of Sports Marketing at Anheuser-Busch. "I'm excited to continue our relationship with MLB and promote a portfolio of brands that can help create more memorable moments for fans this season."
As the beer industry leader, Budweiser and Anheuser-Busch are committed to fostering a culture of responsible drinking behaviors. Budweiser has a portfolio of low, mid-strength and zero alcohol beers, providing consumers with more options to make responsible drinking choices while enjoying celebratory moments both big and small.
About Budweiser
Budweiser, an American-style lager, was introduced in 1876 when company founder Adolphus Busch set out to create the United States' first truly national beer brand – brewed to be universally popular and transcend regional tastes. Each batch of Budweiser stays true to the same family recipe used by five generations of Busch family brewmasters. Budweiser is a medium-bodied, flavorful, crisp and pure beer with blended layers of premium American and European hop aromas, brewed for the perfect balance of flavor and refreshment. Budweiser is made using time-honored methods including "kraeusening" for natural carbonation and Beechwood aging, which results in unparalleled balance and character.
About Anheuser-Busch
For more than 160 years, Anheuser-Busch has carried on a legacy of brewing great-tasting, high-quality beers that have satisfied beer drinkers for generations. Today, we own and operate more than 120 facilities, including breweries, wholesaler distribution centers, agricultural facilities, and packaging plants, and have more than 19,000 colleagues across the United States. We are home to several of America's most recognizable beer brands, including Budweiser, Bud Light, Michelob ULTRA, and Stella Artois, as well as a number of regional brands that provide beer drinkers with a choice of the best-tasting craft beers in the industry. From responsible drinking programs and emergency drinking water donations to industry-leading sustainability efforts, we are guided by our unwavering commitment to supporting the communities we call home. For more information, visit www.anheuser-busch.com or follow Anheuser-Busch on LinkedIn, Twitter, Facebook , and Instagram.
Press Contacts
Media@anheuser-busch.com is a single point of contact for journalists. If you are a member of the press and have an exclusively news-related inquiry, please direct it to this address. For other questions or requests, please click here.