Anheuser-Busch Invests $6 Million in its Portsmouth Brewery to Increase Production and Fuel Innovation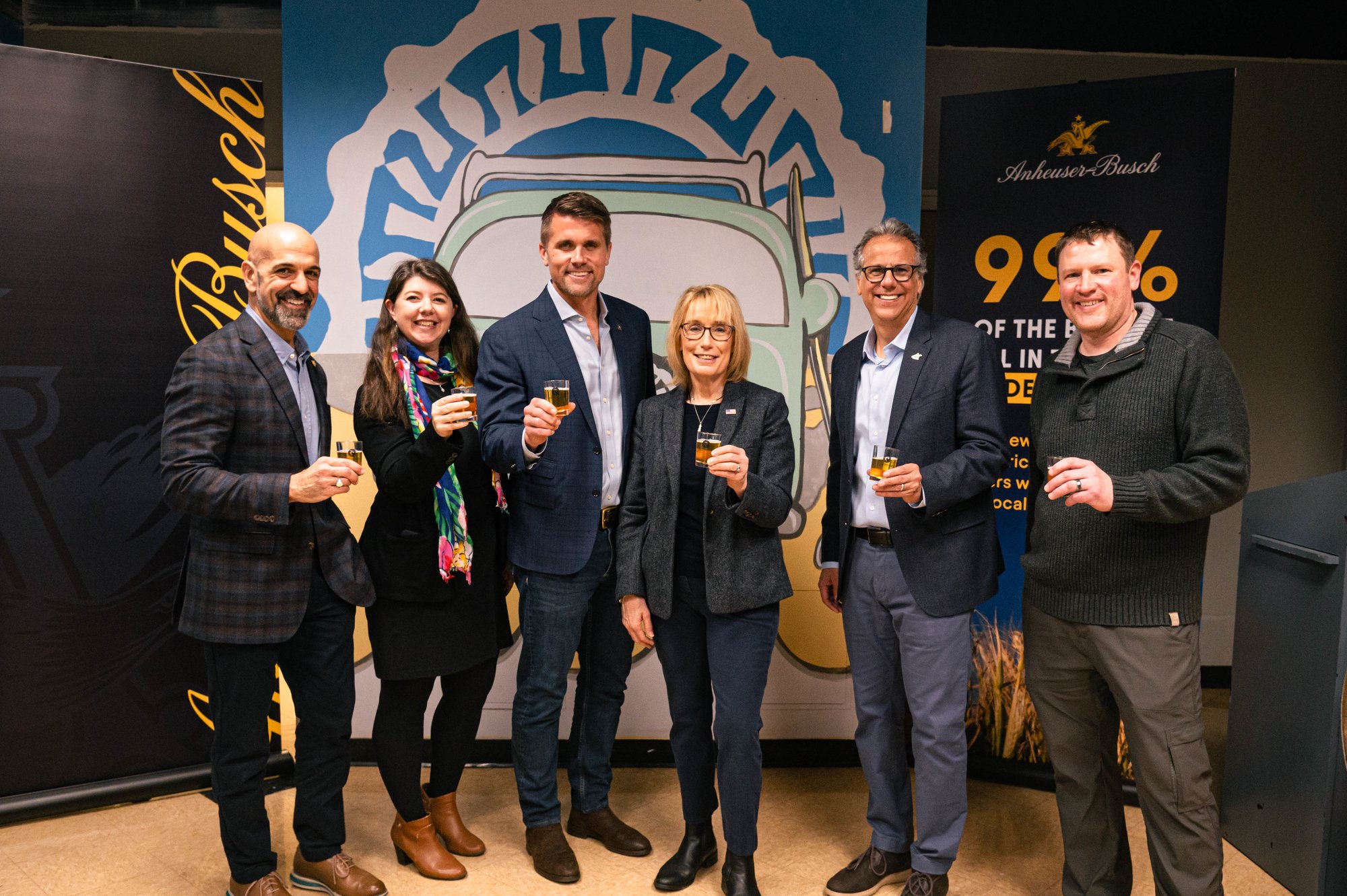 The investment represents the brewer's strong commitment to supporting the local communities where its people live and work
Portsmouth, NH – Feb. 17, 2023 – Anheuser-Busch, the country's leading brewer and American manufacturer, today announced its $6 million investment in its Portsmouth, NH brewery. The funding will go toward building a state-of-the-art can line at the facility, which produces the company's beer, cider and hard tea offerings. The revamped can line will enable the facility to brew and package a forecasted 29% more beer in 2023. In 2024, production is expected to increase to produce 56% more beer.
"As a company, we're committed to investing in our facilities and supporting our local communities by creating and sustaining jobs," said Brendan Whitworth, CEO of Anheuser-Busch. "Our Portsmouth brewery plays an important role in producing beers and other high-quality products for our consumers to enjoy. This isn't just an investment in our local facility—it's an investment in a community where we live, work and operate."
Anheuser-Busch's Portsmouth, NH brewery has a storied brewing history. In 1996, Washington state-based Redhook Brewery built the facility to be an exact replica of its original Woodinville, WA brewery, making Redhook the first bi-coastal craft brewing operation in the U.S. In 2016, the current can line was added to accommodate consumers' changing preferences from bottles to cans. In 2018, the Cisco Brewers Portsmouth pub opened onsite, and ever since, it's served as a community gathering place for beer enthusiasts, frequently hosting public concerts, parties and weddings.
"It was great to join Anheuser-Busch for its announcement of a $6 million investment its Portsmouth brewery. This will create jobs, strengthen our economy, and ensure that New Hampshire remains one of the premier brewery destinations in the country," said Senator Maggie Hassan. "From creating jobs to bolstering tourism, breweries have always played a vital role in New Hampshire's economy, which is why I have worked across party lines to deliver tax cuts for breweries in our state and across the country, something I will continue to do."
The investment will enable the brewery to produce more innovations, including Cisco Brewers' collaboration beer with the New England Patriots, Forever New England.
"Our team is made up of incredible, innovative brewers and this upgrade to our canning line will allow us to brew even more delicious, high-quality beer for years to come," said Nick Murray, General Manager at the Portsmouth, NH brewery. "We take pride as an important member of the Portsmouth community, and are extremely grateful for this investment that will enhance our ability to produce some of America's most loved beers and more."
The facility was built on 13 acres within the Pease Development in Portsmouth, NH. The brewery itself is over 104K sq. feet in total, which includes 92K sq. feet of production and 12K sq. feet of the adjoining brewpub and event space. Construction on the canning line began in late 2022 and was completed in early 2023.
Anheuser-Busch owns and operates more than 120 facilities around the country and employs more than 19,000 hardworking people. The beer industry in the U.S. creates more than 2 million jobs and generates more than $330 billion in economic activity each year.
ABOUT ANHEUSER-BUSCH
At Anheuser-Busch, our purpose is to create a future with more cheers. We are always looking to serve up new ways to meet life's moments, dream big to move our industry forward, and make a meaningful impact in the world. We hope to build a future that everyone can celebrate, and everyone can share. For more than 160 years, Anheuser-Busch has carried on a legacy of brewing great-tasting, high-quality beers that have satisfied beer drinkers for generations. Today, we own and operate more than 120 facilities, including breweries, wholesaler distribution centers, agricultural facilities and packaging plants, and have more than 19,000 colleagues across the United States.
We are home to several of America's most loved beer and beyond beer brands, including Michelob ULTRA, Cutwater Spirits, Stella Artois, Budweiser and Bud Light as well as a number of regional brands that provide beer drinkers with a choice of the best-tasting craft beers in the industry. From responsible drinking programs and emergency drinking water donations to industry-leading sustainability efforts, we are guided by our unwavering commitment to supporting the communities we call home. For more information, visit www.anheuser-busch.com or follow Anheuser-Busch on LinkedIn, Twitter, Facebook, and Instagram.
Press Contacts
Media@anheuser-busch.com is a single point of contact for journalists. If you are a member of the press and have an exclusively news-related inquiry, please direct it to this address. For other questions or requests, please click here.