Anheuser-Busch Brings Back "Know When To Say When" Campaign, Adapted to Today's New Normal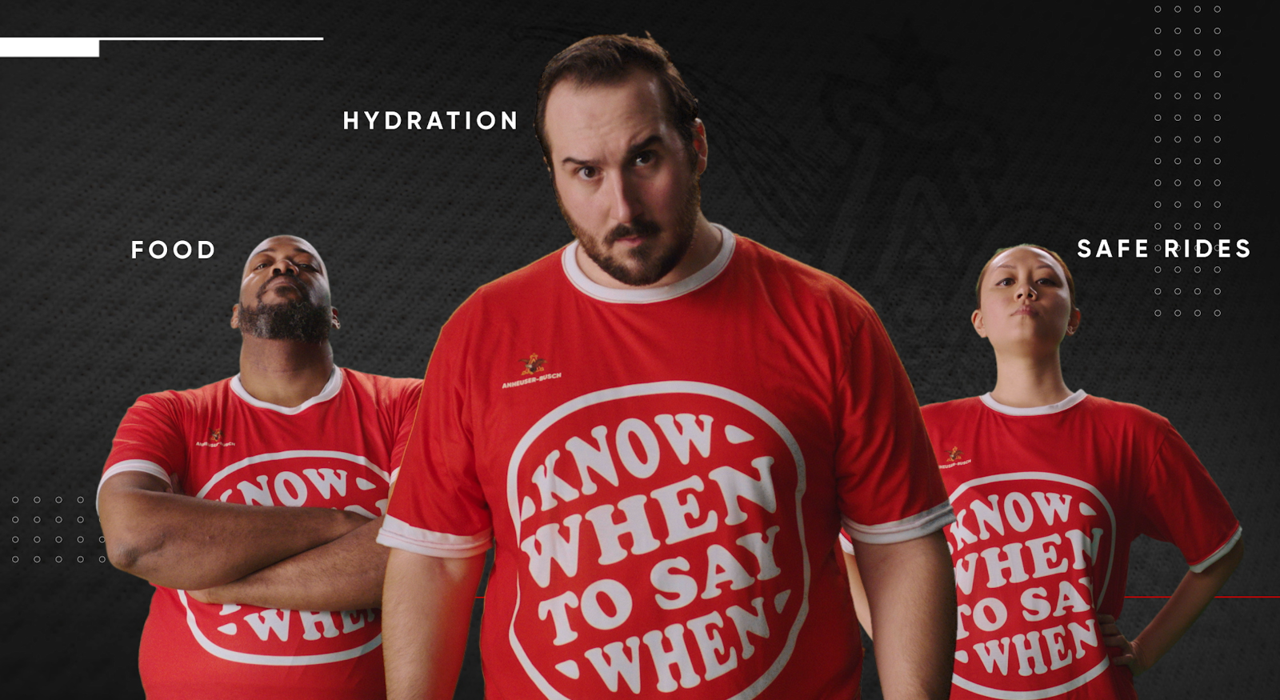 Nearly four decades after its initial release, Anheuser-Busch is bringing back an important responsible drinking message from its original 1982 "Know When to Say When" campaign, rooted in the same timeless message while addressing today's new normal.
The new digital spot celebrates our beloved bartenders and hospitality workers across the nation and reinforces the brewer's longstanding commitment to promoting responsible drinking by encouraging responsible drinking behaviors for bar-goers and at-home drinkers alike.
"While the on-premise environment has shifted dramatically over the past six months, the importance of responsible drinking remains as relevant as ever," said Adam Warrington, Vice President of Better World at Anheuser-Busch. "We wanted to bring back a classic campaign with a simple and familiar message, while also tipping our hats to the men and women at bars and restaurants across the country who have gone above and beyond by implementing new protocols to welcome back consumers, helping ensure they enjoy responsibly and socialize safely."
The 60-second spot playfully highlights the many things bartenders do for their customers' safety, including encouraging bar-goers to socialize safely, hydrate between beers and plan ahead for safe rides.
The video content features three "Know When To Say When All-Stars", with tongue-in-cheek names which each correspond to a responsible drinking behavior like Walter Inghole (hydration), Colleen Akar (safe rides), and M.T. "The Stomach" Fuller (food). Each All-Star is highlighted in TV sportscast form featuring an overview of each players role in on-premise responsibility.
The digital spot also features a portfolio-wide display of A-B products including Budweiser, Bud Zero, Bud Light, Bud Light Seltzer, ULTRA, ULTRA Pure Gold, Babe Wine, Elysian Space Dust and Goose Island IPA.
The revival of "Know When to Say When" builds on the brewer's proud tradition of encouraging responsible drinking behaviors and investing in new ways to drive awareness around this critical issue. Since the launch of the initial "Know When to Say When" campaign, Anheuser-Busch and its wholesaler partners have invested more than $1 billion in responsible drinking initiatives and community-based programs to prevent underage drinking, impaired driving, and other harmful use of alcohol.
For information regarding Anheuser-Busch's commitment to responsible drinking, visit https://www.anheuser-busch.com/community/responsible-drinking.html.
ABOUT ANHEUSER-BUSCH
For more than 165 years, Anheuser-Busch has carried on a legacy of brewing great-tasting, high-quality beers that have satisfied beer drinkers for generations. Today, we own and operate 23 breweries, 14 distributorships and 23 agricultural and packaging facilities, and have more than 18,000 colleagues across the United States. We are home to several of America's most recognizable beer brands, including Budweiser, Bud Light, Michelob ULTRA and Stella Artois, as well as a number of regional brands that provide beer drinkers with a choice of the best-tasting craft beers in the industry. From responsible drinking programs and emergency drinking water donations to industry-leading sustainability efforts, we are guided by our unwavering commitment to supporting the communities we call home. For more information, visit www.anheuser-busch.com or follow Anheuser-Busch on LinkedIn, Twitter, Facebook and Instagram.
Press Contacts
Media@anheuser-busch.com is a single point of contact for journalists. If you are a member of the press and have an exclusively news-related inquiry, please direct it to this address. For other questions or requests, please click here.