Stella Artois and Luar Unveil 'Steluar' Collection and Pop-Up Experience at New York Fashion Week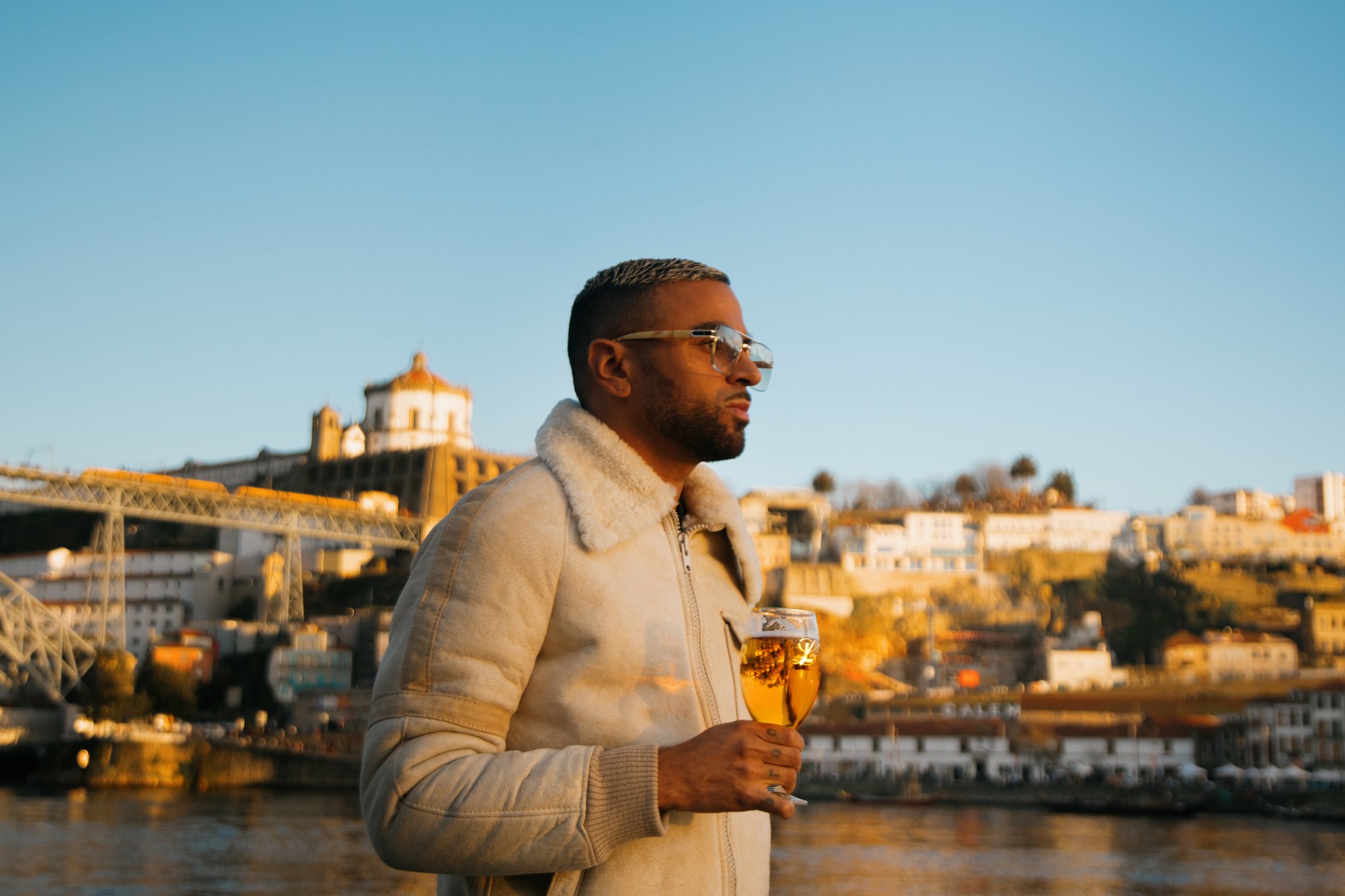 The Partnership Between the Iconic Beer Brand and New York-based Fashion Label Celebrates Community and Inclusivity by Making Fashion Accessible to All
New York, NY – Feb. 8, 2023 – To close out New York Fashion Week, and celebrate their second year of partnership, Stella Artois is collaborating with fashion label LUAR to redefine access in the fashion industry. With this renewed partnership, LUAR's AW23 runway show will feature looks inspired by the Stella Artois chalice and signal the return of the iconic Stella Chalice holder at NYFW. Additionally, Stella and LUAR will release limited-edition commemorative "Steluar" merchandise over three days of inclusive and community-centered fashion week events. The LUAR AW23 Collection will continue to be on view in the Faurschou Gallery space for the community to see and experience the collection on their own terms. 
"As Stella Artois continues to expand into fashion, we remain focused on being the brand that encourages people to savor life together. Building on last year's partnership with LUAR, we see an opportunity to make even more of an impact and build on our shared values of inclusivity and connection," said Marcela Garcia, Vice President of Marketing for Stella Artois. "The Steluar Pop-up not only brings access to an otherwise exclusive world, but also gives community members a prominent platform for their voices to be heard."    
Steluar combines Stella's mission to drive connection during moments that matter with LUAR's mission to democratize fashion and luxury, making it inclusive and accessible to every individual, regardless of who they are. "LUAR has always been about creating space and being confident enough to fill it up. We're showing up in places that we weren't invited to initially with flair and intention, knowing that we will have a direct impact on generations to come" said LUAR designer Raul Lopez. "Working with Stella Artois is a natural fit with the direction of my brand. The limited-edition Commemorative Steluar merchandise is inspired by my Dominican heritage, love of shared meals and beer with family, and my connection to the culinary and fashion communities."
Immediately following the runway show on February 15, the three-day Steluar pop-up will serve as a platform to amplify community voices featuring daily programming with a focus on fashion, music, arts, family and celebration; an interactive art installation; and fully immersive fashion content and runway footage.
Where: Faurschou, 148 Green St, Brooklyn, NY 11222
When: Feb 15, 12 - 7PM ET; Feb 16, 12 – 8PM; Feb 17, 12 – 8PM
Who: Open to the public
The Steluar merchandise will be exclusively available for purchase at the pop-up Feb. 15-17 and nationwide at www.stellaartois.com/steluar starting Feb. 18. The first-of-its-kind LUAR x Stella Artois merchandise, ranging from $28 - $178, includes a Steluar chalice, a hoodie, crewneck, classic LUAR muscle tee and LUAR boxed t-shirt featuring black and beige colors that align with LUAR's earth tones palette.
LUAR's Autumn/Winter 2023 runway collection will include collaborative looks directly inspired by the Stella Chalice, a shared logo of Stella Artois' north star and LUAR's "L." The collection will feature classic LUAR silhouettes reimagined with the visual language of Stella Artois, celebrating living authentically and without inhibitions, and will be accompanied with the second edition of the now iconic LUAR-designed Stella Artois Chalice holders featuring AW23 labels.
For more information and program updates, visit www.stellaartois.com, and follow @StellaArtoisUSA on Instagram and Facebook, and @StellaArtois on Twitter.
About LUAR
LUAR is the reversed namesake label of Brooklyn-based designer Raul Lopez, former co-founder of Hood By Air. Of Dominican descent, Lopez began to design at the age of 12 and growing up was inspired by the fluidity of the downtown New York scene. The philosophy of LUAR lies in the intersection of New York City and the Dominican Republic, promoting the constant curiosity of tomorrow. LUAR has been worn and supported by the likes of Dua Lipa, Shawn Mendes, Bella Hadid, Christina Aguilera, Future, Kylie Jenner, Lourdes Leon, Kendrick Lamar, Rihanna, Solange Knowles, Tyga, Theophilus London, and more. In 2018, Raul was a finalist for the CFDA/Vogue Fashion Fund. luar.world | @luar 
About Stella Artois
Stella Artois® is a Belgian-style light lager and part of a brewing tradition of crafting the finest lager with quality ingredients since 1366. Known for its malty middle and crisp finish delivering a full flavor and a hint of bitterness, this beer is recognized internationally for its excellence and taste. Stella Artois is best enjoyed in the iconic Chalice according to the 3-Step Pouring Ritual to guarantee a perfect experience of this gold standard lager. Along with its classic lager, Stella Artois also offers Stella Artois Liberté, a zero-alcohol brew with the same refreshing taste. Visit www.stellaartois.com for more information.
About Anheuser-Busch
At Anheuser-Busch, our purpose is to create a future with more cheers. We are always looking to serve up new ways to meet life's moments, dream big to move our industry forward, and make a meaningful impact in the world. We hope to build a future that everyone can celebrate, and everyone can share. For more than 160 years, Anheuser-Busch has carried on a legacy of brewing great-tasting, high-quality beers that have satisfied beer drinkers for generations. Today, we own and operate more than 120 facilities, including breweries, wholesaler distribution centers, agricultural facilities and packaging plants, and have more than 19,000 colleagues across the United States. We are home to several of America's most loved beer and beyond beer brands, including Michelob ULTRA, Cutwater Spirits, Stella Artois, Budweiser and Bud Light as well as a number of regional brands that provide beer drinkers with a choice of the best-tasting craft beers in the industry. From responsible drinking programs and emergency drinking water donations to industry-leading sustainability efforts, we are guided by our unwavering commitment to supporting the communities we call home. For more information, visit. For more information, visit www.anheuser-busch.com or follow Anheuser-Busch on LinkedIn, Twitter, Facebook and Instagram.

Press Contacts
Lily Herring, Stella Artois | media@anheuser-busch.comAllison Wilson | awilson@webershandwick.com
Media@anheuser-busch.com is a single point of contact for journalists. If you are a member of the press and have an exclusively news-related inquiry, please direct it to this address. For other questions or requests, please click here.